​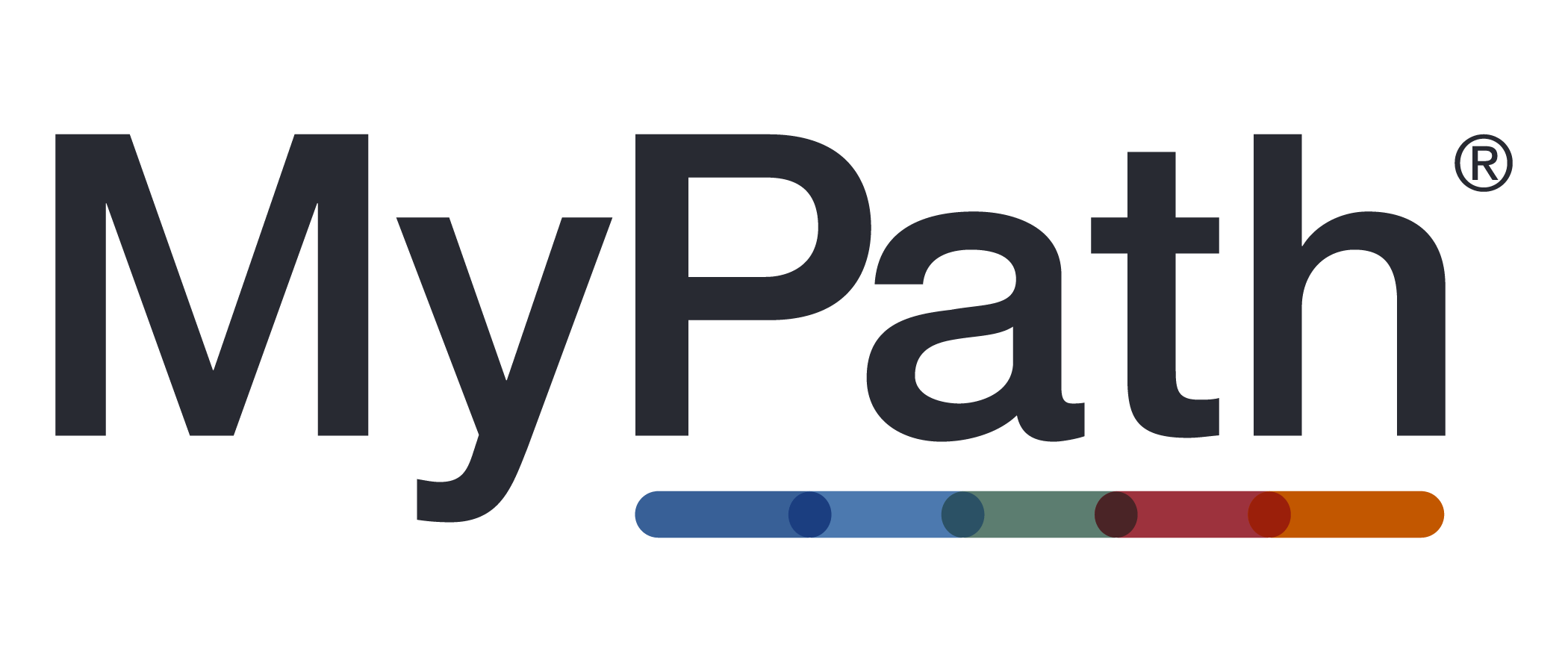 What is MyPath?
MyPath is an upskilling programme that you can opt into as an actively assigned Experis consultants. The MyPath programme can connect consultants to opportunities to advance their skills and meet employers' needs today and in the future. Throughout the programme, ManpowerGroup will provide personalised guidance, career development through educational opportunities, training, and continuous access to jobs, so you can achieve more!
​
What are the benefits?
Our clients and associates have seen a variety of benefits of the MyPath programme: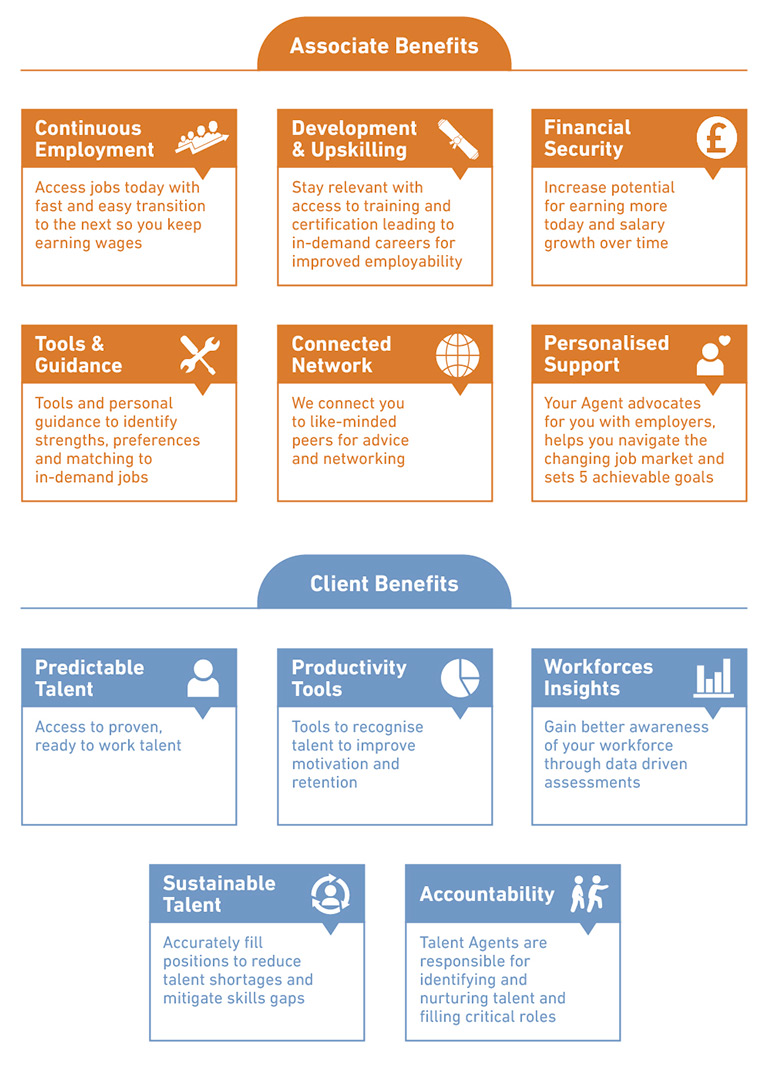 ​
How is MyPath different?
MyPath is a comprehensive upskilling program that enables Experis consultants to access rewarding jobs and grow in in-demand careers, by providing reskilling opportunities, personalized guidance and support so that they can achieve their long-term goals.
Get Access to Jobs - Discover employment options that fit your interests, skill level, and personal needs, whether that is temporary, project-based or permanent work.
Get technical and skills-based training at no cost to you - Develop new skills for your next-level role with customized technical training programs and online skill-based training. These robust educational programs are available to eligible Consultants at no cost to you.
Get personalised career guidance - Build a relationship with a dedicated recruiter or Talent Agent focused on helping you land the job you want, succeed on the job and prepare you for your next-level role.
​
Who is eligible for the programme?
The MyPath programme is open to Experis's most committed and motivated consultants. Those who have demonstrated high levels of engagement in their work or training with us, and are committed to growing their careers further with Experis.
​
Testimonials
​
​Getting Started With MyPath
Find a job that matches your experience and skills

Get hired for a job through Experis

Ask your Experis Talent Recruiter about MyPath
​
Get in Touch
If you are an Experis Consultant and are interested in the MyPath programme, please get in touch to discuss.
If you are an employer wanting to learn more about the MyPath programme, please submit your details via the form below and a member of the team will be in touch.
​
​
Take the Next Step in Your Career
Contact us to see how we can help.
Read Some of Our Thought Leadership Insights and Tech News
Irelands Q2 Hiring Outlook Optimistic Despite the Worst Talent Shortage in 17 Years

​37% of Irish Employers are Planning on Hiring New Staff in Q2 2023​​Irish employers continue to hire strongly, but more than four in five are struggling to attract talent according to the latest ManpowerGroup Employment Outlook Survey. In the second quarter of 2023 the national hiring Outlook is +22%, down three percentage-points on last quarter and down eight percentage-points year-on-year.The ManpowerGroup Employment Outlook Survey is based on responses from 408 employers across Ireland. It asks whether employers intend to hire additional workers or reduce the size of their workforce in the coming quarter. It is the most comprehensive, forward-looking employment survey of its kind in the world. 81% of Irish employers are having difficulty finding skilled talent, the highest figure recorded since the survey began. The Transport, Logistics & Automotive sector reports the greatest difficulty finding talent (+90%), followed by Energy & Utilities (+88%), and Health Care & Life Sciences (+86%)."Businesses in Ireland are experiencing the worst talent shortage on record." said John Galvin, Managing Director, ManpowerGroup Ireland. "Businesses are proactively trying to hire, but more than eight in ten are struggling to find the talent they need, more than at any other time in the past two decades ManpowerGroup has been tracking talent shortages. This is set against a backdrop of decreasing job applications, increased job-hopping, and increasingly higher salary expectations from candidates." "To attract skilled talent in a talent scarce market, we are seeing businesses offering increased salaries across all levels. Data shows an increase of 16% for the €20k plus salary range, 20% increase for the €40k plus range, and an increase of 24% for jobs paying over €100k. This is substantially higher than the 7.8% inflation rate".The Information Technology sector is recording the highest increase in optimism of any sector, with +32% of employers intending to hire, up 23 percentage-points on last quarter. Taking the rest of the top spots are Healthcare and Life Sciences (+42%), Finance & Real Estate (+34%) and Transport, Logistics & Automotive (+33%)."The Tech sector is coming back to life" explains Galvin. "Renewed optimism is revolving around Ireland's positive economic growth projections for 2023 and the cooling of interest rate increases. However, with the talent shortage at a record high, candidates can afford to be very selective over the roles they choose, with 79% of IT companies reporting difficulty finding skilled talent."Employers in Dublin report a hiring Outlook of +25%, down two percentage-points on last quarter and a decline of four percentage-points year-on-year. Leinster (9%), Connaught (+15%), Munster (+30%), and Ulster [Cavan, Donegal & Monaghan] (+35%) all report positive Outlooks.82% of employers in Dublin report difficulty finding skilled talent. Across the regions, Munster (86%), Leinster (83%), Ulster [Cavan, Donegal, and Monaghan] (81%), while Connaught reports the least difficulty (59%).Galvin continues: "We have seen a slight decline in Dublin's employment Outlook, with our data showing job advertisements down 12%. However, hiring across the Capital remains strong – nowhere more so than in the Healthcare & Life Sciences sector, where more than half the employers in the industry are looking to hire. Despite this hiring optimism, the Healthcare & Life Sciences space is having some of the greatest difficulty finding the talent that fits their needs."​​ManpowerGroup forecast a decline in hiring Outlook for micro-businesses in Ireland for Q2, with 22% of businesses with ten employees or fewer intending to hire, down 22 percentage-points on last quarter. Meanwhile, large businesses with over 250 employees have increased their hiring plans, with30% intending to hire, up nine percentage-points on Q1. 72% of micro-businesses report difficulty finding skilled talent, compared to 88% of small businesses with 10-49 employees, 81% of medium-sized businesses with 50-249 employees, and 79% of large businesses."We know that salaries are increasing in most sectors, and larger employers have the greatest ability to absorb salary increases. Employers may also be reducing headcount in non-essential roles in order to pay for the salaries needed to meet the expectations of highly skilled talent. This is more challenging for smaller businesses who have less headroom to downsize while remaining operational. Despite this, businesses of all sizes remain optimistic going into the second quarter." concludes Galvin.

Hiring Trends & Business Growth Webinar for Q1 - Feb 22nd 12pm

​ManpowerGroup ​Hiring Trends for Q1 & Business Growth Webinar​Join us for the First ManpowerGroup Ireland Webinar of 2023 where we will be discussing the findings from our latest Q1 Employment Outlook Report and its implications for upcoming recruitment campaigns. We are delighted to be joined by Grifols, a client of ManpowerGroup, who will be discussing their growth plans for 2023 and how they are implementing their recruitment strategies to attract the talent they require to match their business growth objectives. Wednesday February 22nd at 12pm. Speakers from Talent Solutions, ManpowerGroup Ireland and Grifols. 45 minutes duration and Q&A. ​Key Discussion Points for the Webinar will include:* The latest insights from our Employment Outlook Survey for Q1 2023;* How the findings will impact on organisations recruitment plans;* What types of organisations will be doing the majority of hiring in Q1;* Why companies need to adapt to compete for talent;* What sectors are hiring and what volumes will be required to match demand;* Where are the talent shortages in Ireland and how are organisations adapting;* The latest Tech/IT talent HR trends in the marketplace;* Grifols will be discussing their growth plans for 2023 in Ireland and how they intend to recruit the skilled talent they need in Ireland;* Q&A on any aspect of the topics or any HR area attendees would like to discuss.​This is a Free Webinar and suitable for HR Professionals, Senior Management, Talent Acquisition, Business Owners, Talent & People Managers and Business Executives. Registrations is required and places are limited to 4 attendees per company. Book your place today and you are welcome to invite a colleague/friend who might like to attend.​

ManpowerGroup Ireland Q1 2023 Employment Outlook Report Just Released

​Communications & Finance Sectors Boom in Q1 2023; IT Sector Puts on the Breaks​ Pulling Back from Last Years Highs ·       Ireland's Net Employment Outlook remains a positive +23%, a slight decline of 3 percentage-points on Q4 2022·       Dublin-based Communications Services and Finance sectors lead the pack with hiring intentions of +46% and +43% ·       However, the I.T sector puts on the brakes but remains positive with +9% intending to hire·       Big businesses hiring cools, but small businesses expand hiring plans with +41% intending to hire. ​Irish employers will enter a state of cautious growth in the new year, according to the latest ManpowerGroup Employment Outlook Survey. In the first quarter of 2023 the national hiring Outlook is +25%, down 3 percentage-points on last quarter and down 22 percentage-points on Q1 2022's record start to a year. All sectors remain positive, but employers paint a mixed picture – with hiring surging in the Dublin-based Finance sectors, but employers in the Tech, Hospitality & Consumer goods sectors are less optimistic. The ManpowerGroup Employment Outlook Survey is based on responses from 410 employers across Ireland. It asks whether employers intend to hire additional workers or reduce the size of their workforce in the coming quarter. It is the most comprehensive, forward-looking employment survey of its kind in the world.  The Communication Services sector is recording the strongest hiring intention in Ireland, with +46% of employers in the telecommunications, entertainment and media space planning to hire in the first quarter, an increase of 28 percentage-points on last quarter and up + percentage-points year-on-year. This is followed by the Finance & Real Estate sector, with +43% of employers plan to hire, an increase of 9 percentage-points on last quarter and up 13 percentage points year-on-year. "All sectors remain optimistic, but it's a mixed picture." said John Galvin, Managing Director, ManpowerGroup Ireland. "We're seeing the communications industry go from strength to strength, and the Finance sector continues to boom – both showing record hiring intentions. However, the previously booming Tech sector is now much more cautious following a period of unprecedented hiring, impacted by lay-offs in big-tech companies based in Dublin. ​Employers in Dublin report a hiring Outlook of +27%, an increase of 4 percentage-points on last quarter and a decline of -20 percentage-points year-on-year. Ulster is the most optimistic region at (+29%) in bucking the national trend by increasing hiring intention in Q1. Munster (+16%), Leinster (+20%), and Connaught (+23%) report positive Outlooks. "Dublin is continuing to perform as a global centre of business activity." explains Galvin. "Despite a slight national decline and hit to the tech sector, Dublin remains buoyant – driven by the City's booming Finance industry which continues to see the benefits of international investment, and a burgeoning Life Sciences sector which has accelerated hiring since last quarter." ​The Consumer Goods & Services sector is recording a hiring intention of +12%, down 10 percentage-points on last quarter and a decline of 43 percentage-points year-on-year. This indicates a slowdown in hiring across restaurants, hotels, arts, and retail trade, particularly outside of major metropolitan areas. Galvin explains: "As economic pressures put a squeeze on all of us, we're seeing employers across the service sector rein in their hiring plans, particularly in rural parts of the country where businesses are less insulated from economic shocks. However, the mood leans towards cautious growth as employers are still hiring in positive numbers."  Much of the decline in Outlook has been driven by larger employers, with 21% intending to hire in Q1, a decline of -25 percentage-points on last quarter. Meanwhile, 41% of businesses with ten employees or less intend to hire, up 12 percentage-points on last quarter and up 7 percentage-points on last year. "As large organisations took the lead in the majority of hiring for most of 2022, we are seeing smaller business become more confident in their growth prospects. We are also seeing cases where smaller businesses are taking advantage of larger organisations restructuring programs and snapping up staff they were previously unable to attract due to competition with large organisations" Galvin concludes.​

The Most In-Demand Tech Jobs in 2023

​The Most In-Demand Tech Jobs in 2023​​The UK employment landscape has changed dramatically over the past 12 months. With the number of vacancies outstripping the number of unemployed workers for the first time, and employers engaged in hot competition for prime candidates, it's become an employee's market.This is especially so in IT and tech, where demand for workers with high levels of expertise continues to grow, and top candidates are commanding best compensation and a workplace culture to match their personal needs.As the days remaining in 2022 continue to dwindle, IT and tech workers with an eye for fresh horizons should be looking to the year ahead, where employee demand is expected to remain intense. But to look ahead, you must know which tech roles will be the hottest, where they can be found, and what specialist skills and knowledge you'll need to secure your dream job.Read on to discover everything you need to know about the most in-demand IT and tech roles in 2023.​What are the hottest IT and tech jobs for 2023?The IT and tech jobs that will be in most demand next year can be summed up in one word – 'data'.Whether it's to better understand and communicate with their customers, shape the products and services they sell, support their data and IT systems, administer logistics and production operations, power R&D, or better control their financial systems; organisations across the UK will require more data analysts, developers, architects, engineers, and experienced staff in the important service roles that support them, than ever before. This will create a situation where premium candidates can be selective in their employment – commanding top level salaries and benefits, opting for an employer who ticks all the right culture and ethics boxes, and choosing where, when, and how they work.​The roles in most demand in 2023Data analystsBusiness Analysts.NET developersCloud/Data ArchitectsData EngineersTechnical SupportDatabase AdministratorsIT Security.​The skills and knowledge employers wantHard skills:SQLPower BIJava and JavascriptTech stacks like React Python or .NETCloud computingDevOpsSoft skills:Project ManagementData LiteracyTechnical WritingContent Creation.​The salaries employers are offeringAverage salaries for the roles above range from €40,000 to€90,000, although data architects and candidates with strong cloud skills may command salaries above the highest level.Average salaries by role (as of August 2022):Data engineers, architects, analysts, and cloud engineers – €85,000 – €90,000IT security – €65,000Database administration – €55,000Technical support – €35,000.​Where the IT and Tech jobs are in 2023Although Dublin will still dominate the Irish tech sector and provide rich opportunities for top IT and tech workers, 2023 will be the year of more regional hires and expansion beyond the Dublin market due to the high cost of living in Dublin and the migration of staff from town in the non-office environment. ​Which jobs in tech are in decline?Not all IT and tech workers will enjoy high demand next year, some roles are witnessing reducing demand from employers. The reasons for decline include: new technology driving new skills, outsourcing of lower-need roles to lower-cost countries, changing consumer demands, and business attrition.However, regardless of the reasons demand for these roles is dropping off, the situation gives candidates in these risk categories a hard choice – continue as you are and chance that your role will become obsolete or upskill yourself in the roles that employers need now and in the mid-term. Neither of these options is easy, but valuable IT and tech experience may go to waste if workers in declining roles are not offered the skill transformations they need.Some employers may provide skills development as part of their package, but where it is not available via a corporate offer, candidates in 'at risk' job categories should immediately find other options to build the critical skills they need to compete for the next wave of job roles.​IT and tech roles with reducing demandNetwork engineersSingle-language developersInfrastructure engineersSystems administrators.​Experis skills transformation resource for IT and tech workersStart building the new skills you will need in 2023:Experis Career Accelerator​What are IT and tech employees asking for?At a time where 75% of employers are reporting difficulties in hiring– a 16 year high – listening, adapting, and responding to workers' needs beyond the paycheque has become a differentiating factor in attracting and retaining the best talent. This employer sea-change is matched by candidates' rising expectations – where compensation is a big thing, but it's not the only thing they want in their dream job.Great expectations – what employees are seeking most from employersCompetitive pay and benefitsFlexible workingGood company culture and ethicsUpskilling, and learning and developmentRoles outside of IR35.​Why are employees changing jobs?If IT and tech workers are seeking the features listed above in their next role, it would be expected that failure to achieve these needs in their current job is the reason they are switching. However, this is not always the case – lack of acknowledgement that workers are a valued part of the organisation and poor opportunities for career advancement are also key factors in job mobility.Important factors for changing jobs:Uncompetitive remunerationLack of flexible workingPoor company cultureNot feeling valuedLack of opportunities for career advancement.​What about IT and tech jobs beyond 2023?Skills and experience are more important than ever and training in the right skills at the right time is key. Tech workers must keep track of ever-changing trends and continually take training to ensure their skills remain relevant, as technology for business continues to evolve.​How to secure the hot IT and tech job you want2023 will be the year of IT and tech, as the post-pandemic recovery gives way to an urgent need for Irish businesses to invest in new technology and upgrade their ageing data systems. The growth in in-demand tech jobs will also be more widespread than ever before, and the need for candidates to offer the specific skillsets that employers want will be essential for success.Key points workers must consider when seeking their next role:Be prepared to relocate – some of the hottest jobs will be outside the South-EastResearch before you apply – it's not just about the paycheque, make sure your next role meets your employment expectationsContinual skills development is essential– tech workers must seek out the training and learning that keeps their skillset at the forefront of employer demand.Are you seeking your next IT and tech role, or the best programme for skills transformation? Talk to Experis, the Irelands experts in information technology recruitment.​Contact Experis Ireland

Watch On-Demand The New Age of Tech Talent Webinar

​Watch On-Demand Tech Talent Webinar - Addressing Challenges, Delivering Solutions​Experis recently developed and launched the latest thought leadership paper relating to Tech Recruitment entitled "The New Age of Tech Talent". The paper discusses the challenges, insights, future recruitment trends and come case studies of how organisations are implementing solutions.Join us for this 45 minute webinar w hosted by Experis Ireland where we will be discussing the various finding and recommendations for consideration from this research paper in addition to key contributions from our European colleague with their first-hand knowledge and client project case studies.Watch On-Demand Here​Key Webinar Topics for Discussion will Include:The 4 key challenges in the new age of tech talentThe top in-demand skillsLeadership strategies on attracting the best talentUnderstanding why IT roles are so hard to fillThe most wanted candidates and how to attract themFinding hidden talent and leading with confidenceExperis Europe client case sides and implementing effective delivery solutionsQ&A for attendees to get involvedThis is a free webinar and suitable for HR Professionals, Technology Recruiters, Senior Management and Business Leaders.Registrations is required and places are limited to 4 attendees per company. Book your place today and you are welcome to invite a colleague who might like to attend.REGISTER HERE TO BOOK YOUR PLACE​

Looking for the Hire Power – How Companies Can Win the Battle for Talent

​The global talent shortage that began before COVID-19 entered our lexicon has only accelerated thanks to the pandemic. Companies that can successfully manage the labour market have a competitive advantage over other organizations that are falling short in the battle for talent.  With 69% of employers around the world reporting they cannot find the workers with the skills they need, the recent ManpowerGroup report, The Great Realisation: A Look at the 2022 Labour Landscape, finds whoever holds the talent holds the future.  The talent shortage challenge is a complex issue with no easy answers. Several factors are at play, including: Shifting demographics (including shrinking birth rates)  Reduced mobility across borders The rise in early retirees  Lower workforce participation due to "The Great Resignation" Women leaving the workforce Though these are far from the only factors, they are contributing significantly to a growing threat to businesses in every sector - talent is scarce and everyone is looking for the needle in the haystack.  But behind every challenge lies opportunity. Now is the time for organizations to get even more creative in attracting, recruiting, upskilling, reskilling and retaining valued workers. Already, we find companies stepping up to meet the challenges head on. The ManpowerGroup Employment Outlook Survey for Q4 of 2021 found, over 30% of businesses plan to increase wages to attract and retain talent and 1 in 5 employers plan to offer more benefits such as additional vacation time. It's a start, but more will need to be done.  As we continue exploring the top 20 trends shaping the world of work in 2022 and beyond, we take a closer look at 5 trends for how to navigate talent scarcity.  ​Trend #1: Skills Scarcity Is Driving Employer Creativity  With more than half of all workers (58%) needing new skills to get their jobs done, the skills revolution is in full force. Reskilling and upskilling will become non-negotiable for individuals and organizations as roles continue to require more skills than before, with both tech AND human capabilities most in demand. As the need for soft skills, including adaptability, communication, teamwork, and more take on increased importance, employers will need to ensure their people are constantly being provided opportunities to improve their skillsets. Invest in people and they'll pay dividends for business  Trend #2: The End of the Generational Era – No More Boomers, Millennials, or Gen Z?  By 2030, people under the age of 35 will make up 75% of the workforce. The generational divide that has segmented the workforce will continue to dissipate until dissolving completely in less than a decade. On our way to that point, people of all ages will demand even more personalization while resenting being boxed, labelled, and pitched against one another. Younger workers are set to swell the workforce and as inflation rises and savings dwindle, the pandemic-exiteers will likely return to drive the gig work boom across generational lines. To bridge the talent gap, will organizations need to hire? integrate? workers from every generation to comprise their workforce mix. Plan accordingly.  Trend #3: From She-cession to She-covery  People from all walks of life have been hit hard by the pandemic. But it's been especially damaging to women. According to Deloitte's Women @ Work: A Global Outlook 2021 report, 51% of women are less optimistic about their career prospects than before the pandemic, with 57% saying they plan to leave their current job within two years. Progress that was made in closing the gender gap has hit the brakes with women leaving the workforce at alarming rates. Mass exoduses from sectors typically dominated by women - education, healthcare, and hospitality – coincide with rapid growth in tech, logistics, and sales where women are under-represented.  As women are increasingly getting more college degrees, producing more valedictorians and getting higher GPAs than men in STEM, it will be the employers who provide choice, flexibility and performance-over-presenteeism that will attract and keep the best and brightest, all while driving the skills and growth agenda.  ​Trend #4: Diversity, Equity, Inclusion, and Belonging – Progress, Not Pledges  Actions speak louder than words and people are no longer content with lip service and empty promises in the realm of diversity, equity, inclusion, and belonging (DEIB). Though more than 30% of companies already deploy D&I training programs, continued polarization along lines of politics, race, identity and age means organizations will increasingly be asked to take positions on social issues. All stakeholders – investors, regulators, customers and employees – will expect even more transparency around progress, not just pledges, and will be held accountable. Organizations will need to visibly action diversity, equity, inclusion and belonging so everyone is able to benefit from economic recovery, tech advancements and climate justice. ​Trend #5: Sense and Sensibility – The Future of Work Must Work for FamiliesRethinking the future of work needs to be as much about family and care as it is about tech, robotics and machine learning. In ManpowerGroup's What Makes Workers Thrive survey conducted in December 2021, nearly 1 in 4 workers are looking for employers who provide benefits such as parental and caregiving leave. Employers who provide caregivers (across all genders) with choice – flexibility and performance over presenteeism – will attract and keep the best and brightest. To win the war for talent, employers will need to re-examine and rethink how they accommodate the priorities of their workforce. The global talent shortage is reshaping the game for workers and employers alike. As we continue to move towards a new normal, understanding the issues shaping What Workers Want and meeting those needs is the key to solving today's talent shortage problem. Companies that are able to go beyond what they've previously done for their employees will be able to weather the storm and successfully recruit the best people for their organizations.  For more information about Talent Scarcity and other key trends for 2022, download The Great Realisation: Accelerating Trends, Renewed Urgency - A Look at the 2022 Labour Landscape. 

Working to Change the World - ManpowerGroup ESG Report 2022

​For more than 70 years we have operated on the belief that meaningful, sustainable employment has the power to change the world. See how we bring that to life through our ESG Strategy.We are proud to share ManpowerGroup's latest ESG Report, Working to Change the World, detailing our commitment shaping a more sustainable, resilient future for all and progress against our three pillars: how we are caring for the Planet, amplifying our impact on People & Prosperity, and adhering to strong Principles of Governance with new awareness and urgency.​

ManpowerGroup Discuss Tech Sector Trends on the Irish Times Business Podcast

​Have a listen to John Galvin, Managing Director of ManpowerGroup Ireland, chat with Cliff Taylor host of the Irish Times Inside Business Podcast. John discussed a range of topics including the current hiring environment, barriers to recruitment, the macro environment and where the Tech Sector in Ireland is progressing for 2022 and beyond.https://www.irishtimes.com/podcasts/inside-business/what-is-behind-big-techs-hiring-slowdown/24 minutes in duration and well worth a listen for some key insights into the Tech marketplace in Ireland.

Register for Our ManpowerGroup What Workers Want Webinar - September 14th @ 12pm

​WATCH NOW AVAILABLE ON-DEMANDManpowerGroup in association with Thrive company recently developed and launched our latest thought leadership paper entitled "What Workers Want - From Surviving to Thriving at Work in 2022".Hosted by ManpowerGroup Ireland this webinar will be discussing the various finding and recommendations for consideration from this research paper in addition to key contributions from IBEC and their first-hand knowledge and expertise in this area.Key Webinar Topics for Discussion will Include:Pushing the Flexibility Boundary;The New Rules of Leadership;What Workers Need to Thrive in 20022 and beyond;Forging a Family Friendly Culture at your Organisation;Enhancing your Employer Value Proposition;Wellness Initiatives & Fighting Burnout;Employer Social Responsibility and what it is increasingly important to employees;Employer Trends - Salary Pressures & Economic Realities.This is a free webinar and suitable for HR Professionals, Senior Management and Business Executives. Registrations is required and places are limited to 4 attendees per company. Book your place today and you are welcome to invite a colleague who might like to attend.NOW AVAILABLE ON-DEMAND

Webinar - Talent Shortages & Recruiting in a Challenging Labour Market

​Talent Shortages & Recruiting in a Challenging Labour Market - Webinar​Join us for the latest in our webinar series where ManpowerGroup Ireland will be discussing the latest data from our recently released Employment Outlook Report for Q3 2022 which focuses on the current talent shortages in the market and discusses strategies to overcome these difficulties. Wednesday July 13th at 12pm. 45 minute session including Q & A. The discussion will be led by ManpowerGroup Ireland MD John Galvin with contributions from senior management member Jonny Edgar and Marketing Manager Paul Howard. Speakers will be providing you with the latest trends and HR statistics for Ireland as we enter another business quarter.​Key Webinar Discussion Points for the Event Includes:The Talent Shortages sectors in Ireland at the momentThe individual roles types that are most in demandThe current market trends and where the industry is going in H2Recruitment Strategies to implement in a challenging talent marketCase studies of innovative recruitment strategies in actionActions to take in order to remain competitive as a hiring organisationHow to position your business in a talent shortage market​This is a free webinar and suitable for HR Professionals, Senior Management and Business Executives. Registrations is required and places are limited to 4 attendees per company. Book your place today and you are welcome to invite a colleague who might like to attend.

Talent Sustainability Quotient (TSQ) - Take a Net Zero Approach to Talent

​The ManpowerGroup Talent Sustainability Assessment​Take this Free Assessment to Benchmark where your organisation is on its journey towards sustainable talent practices.​The world and the workplace are evolving quickly. To meet these challenges, businesses must work to create a vital, sustainable ecosystem for talent by applying a Net Zero approach to their talent strategy. This means reimagining how they attract, hire, reskill and redeploy talent, to optimise the skills of their people.As the leader in innovative workforce solutions, ManpowerGroup Talent Solutions has developed a maturity framework that helps businesses measure, improve and track their talent practices against those critical to becoming a talent-centric organisation. The Talent Sustainability Framework provides the insights and solutions needed to prioritise and develop a strategic plan for the sustainable management of talent.To benchmark talent sustainability practices, organisations can complete the Talent Sustainability Quotient (TSQ) which evaluates how they are performing across three domains, each with six dimensions that are key enablers for creating self-sustaining talent ecosystems.​The 3 Dimensions of TSQ​Acquiring and Hiring Talent to Accelerate Time to ProductivityEngaging and Evolving Talent to Create A Higher-Skilled Workforce at an Optimum CostImprove Culture, Retention and Belonging by Transforming Leaders​​​​Each dimension has been mapped using a five-factor Likert scale so organisations can see how mature their talent practices are, as well as receive tangible KPIs to improve performance to reach their sustainability goals. ​The TSQ Advantage - How the Talent Sustainability Quotient Can Guide Your Net Zero Approach to TalentAs organisations navigate the new labour landscape, they face the question of what talent priorities to focus on first. However, to achieve a comprehensive and sustainable strategy there must be a holistic approach – implementing solutions that not only address today's challenges but create lasting change. Combined with the Talent Sustainability Framework, the TSQ…Helps Identify Goals & Priorities by outlining how organisations can advance their practice against specific areasAligns to Your Unique Strategy with a flexible framework adapting to a business's corporate strategy and culture.Establishes Measurable Benchmarks by identifying the maturity of current practices and mapping improvements needed to achieve sustainability.

Experis Ireland Q3 2022 Employment Outlook Report - Just Released

​RECORD HIRING IN BANKING & FINANCE SECTOR Q3 2022DUBLIN HIRING INTENTION HITS ALL-TIME HIGH  Irish Employment Outlook highest in Europe with +42% of employers intending to hire Ireland's Finance sector sets record-breaking +50% hiring intentionDublin's Employment Outlook at an all-time high of +48% Despite strong growth, 79% of businesses are struggling to fill vacancies ​DUBLIN, 19 May 2022 – Irish employers report highest Q3 hiring intentions since the survey began in 2006, according to the latest ManpowerGroup Employment Outlook Survey. In the third quarter of 2022, employers of all sizes plan to expand headcount significantly, driving the national hiring Outlook to +42%, up 10 percentage-points on last quarter, and an increase year-on-year of 24 percentage-points. Ireland has recorded the highest Net Employment Outlook in Europe, followed by Finland (+36%) and the Netherlands (+35%). The ManpowerGroup Employment Outlook Survey is based on responses from 425 employers across Ireland. It asks whether employers intend to hire additional workers or reduce the size of their workforce in the coming quarter. It is the most comprehensive, forward-looking employment survey of its kind in the world. The Banking, Finance, Insurance and Property sector is seeing the highest Net Employment Outlook since records began in 2006 (+50%), up 17 percentage-points on last quarter and up 40 percentage-points year-on-year. "The Finance sector is a leading player in the thriving Irish employment market" said John Galvin, Managing Director, ManpowerGroup Ireland. "Dublin's financial sector – home to over 400 financial institutions operating globally – has become known internationally as a business-friendly hub for finance firms. Just a year on from Ulster Bank and KBC announcing they would be leaving the Irish banking market by the end of 2022, and amidst rising inflation, pandemic aftershocks, and the economic impact of the conflict in Ukraine, the strong hiring intention in this sector is a huge vote of confidence in both Ireland's financial market and in business across the economy." ​Employers in Dublin report a hiring Outlook of +48%, up 19 percentage-points on last quarter and the City's strongest hiring intention on record. Outside the Capital, Munster (+51%), Ulster (+30%), Connaught (+30%), and Leinster (+30%) follow this robust hiring trend." Dublin is continuing to cement its position as a global city of business activity," continues Galvin. "The Capital's record hiring is driven by the ever-strong IT & Tech sector holding its strong performance from last quarter and is boosted by all-time high hiring Outlooks from the Dublin-based Finance Sector, Hospitality sector, and Construction sector. This strong performance is echoed across Ireland's regions, nowhere more so than in Munster. We see this a big vote of confidence in the Irish economy as we enter the third quarter."  ​Despite record-setting hiring intention across Ireland, our data shows +79% of employers are having difficulties filling vacancies, which is up 7 percentage-points on last quarter. Galvin concludes: "As evident in markets across the world, employers are struggling to find applicants with the right skillsets for their needs. Candidates with in-demand skills have more choice and bargaining power than ever before, and employers need to look at talent-sustainable solutions if they want to attract and retain these candidates. That means improving their attractiveness to skilled candidates by investing in new training and advancement opportunities, upskilling employees, and making new job opportunities more candidate friendly with benefits like hybrid working and flexible hours." ​Irish Hiring Plans by Industry, Region, and Employer Size: Banking, Finance, Accounting and Real Estate (+50); Restaurants and Hotels (+41) and Construction sectors (+55) all report record breaking Net Employment Outlook for Q3.  Across the sectoral breakdown we see the following: Primary Production (+65%), Other Industry (+58%), Construction (+55%), Banking, Finance, Insurance and Real Estate (+50), IT, Tech, Telecoms, Communications and Media (+42%), Restaurants and Hotels (+41%), Other Services, (+40%), Manufacturing (+35%), Education, Health, Social Work and Government (+32%), Wholesale and Retail Trade (+27%) From a regional perspective Outlooks in Munster were (+51%), Dublin (+48%), Leinster (+30%), Connaught (+30%), and Ulster (+30%).  From an employee size perspective, Micro (1-9 employees) +39%, Small (10-49 employees) +36%, Medium (50-249 employees) +42%, Large (250+ employees) +45%.  ​

Hiring Trends & Market Insights Webinar for Q2 2022 Now Available On-Demand

​Hiring Trends & Market Insights Webinar for Q2 2022 Now Available On-DemandWatch the latest episode in our Webinar Series where ManpowerGroup Ireland will be discussing the latest data from our recently released Employment Outlook Report for Q2 2022which was featured on RTE News, Today FM, The Irish Times and many other news outlets. Register HereThe discussion will inform both short and long term workforce planning, as well as providing you with the latest employment trends, market insights, industry facts and HR statistics for Ireland as we enter another business quarter.We are delighted to be joined by Indeed, a Global market leader in recruitment, who will be sharing their unique first-hand knowledge and market intelligence with regard to the current state of play in the Irish employment market. The event is now available On-Demand by clicking on the registration link below. Key Webinar Takeaways Include:* A detailed knowledge of the hiring trends in Ireland for Q1 2022* Which sectors and roles are experiencing the highest demand* Where are the talent shortages* What regions and organisational sizes are experiencing growth* What has the Employer response been to the changing marketplace* Hiring insights & best practices guidance* Remote & hybrid working trends* How to position your business in a talent shortage marketThe event is now available On-Demand by clicking on the registration link below. ​

ManpowerGroup Stands with Ukraine

​Our #PeopleFirst Response to Supporting People in Ukraine​ManpowerGroup stands with Ukraine, with Ukrainian People everywhere, and for peace.Our people's safety and wellbeing is always our highest priority. Our teams on the ground, in neighbouring countries, and all across the world are providing extraordinary support through donations to aid humanitarian relief efforts, volunteering, job support and more.ManpowerGroup is committed to supporting the people of Ukraine – through financial relief aid, on the ground humanitarian efforts, employment support and more.​​What is ManpowerGroup Doing To Support the Ukrainian People?Supporting Humanitarian EffortsGlobally we have announced a $500,000 donation to aid humanitarian relief efforts through local and global organisations including UNHCR, the UN Refugee Agency. This donation will support efforts on the frontline to deploy relief items, provide cash assistance to those impacted and to support child welfare.We are providing direct, immediate humanitarian support on the ground– our own employees are volunteering their time and resources gathering emergency supplies, clothing and food, providing safe transport for women and children, and some are even opening their homes to provide shelter.We are locating and supporting our impacted Ukrainianassociates across Europe and working with our clients to provide our people with financial assistance and early pay to enable safe transit out of major cities and danger zones.​​​Helping Integrate Ukrainian People into the WorkforceWe are working to integrate refugees into society and the workforce in their new country, through our work with UNHCR and in our ManpowerGroup regions on the ground, providing upskilling and reskilling opportunities and more.We are adapting our Manpower MyPath associate upskilling program to accelerate refugees to be ready for new roles; assessing, training and coaching those that need it, and finding assignments fast for those people ready to work right now.We are working with clients to review hiring requirements to fill vacancies and open job opportunities, and adapt roles – especially for women who make up a high proportion of the refugees.We will work locally with refugees offering professional advice and support: CV writing, interview support and general advice to support them into the workplaceClick Here to ViewAll of Our Latest Jobs​​Register Your Interest in Hiring Ukrainian Refugees For Your Company​For companies looking to offer employment opportunities, please provide your contact information and we will get back to you as soon as possible. ManpowerGroup Ireland are receiving employment support requests from newly arrived Ukrainian people on an ongoing basis from a variety of working backgrounds. We are actively reaching out to clients and associates companies to identity work opportunity for our candidates and aim to match clients and jobseekers wherever possible.Register your interest by completing the form below and we will get in touch with you.​​​​​We thank our employees for their continued generosity and participation in these efforts.We will continue to be agile in our response and extending our expertise and resources in helping refugees find work, to resettle, reskill and find meaningful work.This page will be updated regularly to reflect ongoing developments. We are deepening our commitment and efforts to work together on challenges that none of us can solve alone.We are committed to rising to the moment, guided by our values and to being One ManpowerGroup – because we believe meaningful and sustainable employment has the power to change the world.

ManpowerGroup Stands with Ukraine

​Our #PeopleFirst Response to Supporting People in Ukraine​ManpowerGroup stands with Ukraine, with Ukrainian People everywhere, and for peace.Our people's safety and wellbeing is always our highest priority. Our teams on the ground, in neighbouring countries, and all across the world are providing extraordinary support through donations to aid humanitarian relief efforts, volunteering, job support and more.ManpowerGroup is committed to supporting the people of Ukraine – through financial relief aid, on the ground humanitarian efforts, employment support and more.​​What is ManpowerGroup Doing To Support the Ukrainian People?Supporting Humanitarian EffortsGlobally we have announced a $500,000 donation to aid humanitarian relief efforts through local and global organisations including UNHCR, the UN Refugee Agency. This donation will support efforts on the frontline to deploy relief items, provide cash assistance to those impacted and to support child welfare.We are providing direct, immediate humanitarian support on the ground– our own employees are volunteering their time and resources gathering emergency supplies, clothing and food, providing safe transport for women and children, and some are even opening their homes to provide shelter.We are locating and supporting our impacted Ukrainianassociates across Europe and working with our clients to provide our people with financial assistance and early pay to enable safe transit out of major cities and danger zones.​​​Helping Integrate Ukrainian People into the WorkforceWe are working to integrate refugees into society and the workforce in their new country, through our work with UNHCR and in our ManpowerGroup regions on the ground, providing upskilling and reskilling opportunities and more.We are adapting our Manpower MyPath associate upskilling program to accelerate refugees to be ready for new roles; assessing, training and coaching those that need it, and finding assignments fast for those people ready to work right now.We are working with clients to review hiring requirements to fill vacancies and open job opportunities, and adapt roles – especially for women who make up a high proportion of the refugees.We will work locally with refugees offering professional advice and support: CV writing, interview support and general advice to support them into the workplaceClick Here to ViewAll of Our Latest Jobs​​Register Your Interest in Hiring Ukrainian Refugees For Your Company​For companies looking to offer employment opportunities, please provide your contact information and we will get back to you as soon as possible. ManpowerGroup Ireland are receiving employment support requests from newly arrived Ukrainian people on an ongoing basis from a variety of working backgrounds. We are actively reaching out to clients and associates companies to identity work opportunity for our candidates and aim to match clients and jobseekers wherever possible.Register your interest by completing the form below and we will get in touch with you.​​​​​We thank our employees for their continued generosity and participation in these efforts.We will continue to be agile in our response and extending our expertise and resources in helping refugees find work, to resettle, reskill and find meaningful work.This page will be updated regularly to reflect ongoing developments. We are deepening our commitment and efforts to work together on challenges that none of us can solve alone.We are committed to rising to the moment, guided by our values and to being One ManpowerGroup – because we believe meaningful and sustainable employment has the power to change the world.

Tech Firms Lead the Way in ManpowerGroup Irelands Latest Employment Outlook Report for Q2 2022

​Technology Firms Lead the Way as Employers Embrace Hybrid Working in Ireland for Q2 2022​ IT and Tech sector lead hiring intention with 42% of employers looking to hire new talentDublin employers now hiring more remote workers from outside the Capital, driving up placements in Ireland's regional economiesOngoing talent shortage leaves employers struggling to fill jobs in Q2 DUBLIN, 22 March 2022– Irish employers report highest Q2 hiring intentions since the survey began in 2006, according to the latest ManpowerGroup Employment Outlook Survey. In the second quarter of 2022, employers plan to expand headcount significantly, driving the national hiring Outlook to +32%, an increase year on year of 29 percentage points. The ManpowerGroup Employment Outlook Survey is based on responses from 411 employers across Ireland. It asks whether employers intend to hire additional workers or reduce the size of their workforce in the coming quarter. It is the most comprehensive, forward-looking employment survey of its kind in the World. ​DOWNLOAD THE FULL REPORT HERE​​The Irish Technology & IT Sector continues to perform strongest with an Employment Outlook of +42%. "The Irish Tech sector has been a leading light in our post-pandemic economic recovery" said John Galvin, Managing Director, ManpowerGroup Ireland. "The pandemic has revolutionised the use of Technology and IT across all sectors, which has driven up demand for tech skills in companies across the board. The Tech sector had been an early adaptor of remote working prior to the pandemic, and we're seeing tech companies continue to offer remote and hybrid work opportunities as offices have reopened. At a time when employers are facing a talent shortage, this is an important consideration in making new job opportunities candidate friendly and diversifying your talent pool to attract the right candidates.​​​Employers in Dublin report a hiring Outlook of +29%, up 22 percentage points year on year. Outside the Capital, Connaught (+32%), Leinster (+35%), and Munster (+36%) follow this positive trend of strong hiring intention. Galvin explains: "In previous quarters we saw Dublin recovering swiftly, in large part due to its larger international employer base. Now we're seeing other regions catch up, partially due to the winddown of lockdown restrictions, and in no small part the strong demand for hybrid work opportunities from candidates meaning people can work from home anywhere in Ireland where previously they would have needed to commute to Dublin for their daily work schedule.​Seasonally adjusted unemployment levels in February 2022 was recorded at 5.2% by the CSO, down from 7.5% for the same period in 2021. Despite this, 72% of employers are having difficulties filling vacancies, just 6% less than Q1. Galvin concludes: "The unemployment level is back to pre-pandemic norms, but demand for talent is three times higher. This means there aren't enough skilled workers available in the marketplace to meet the demand. Fixing an ongoing talent gap like we're facing in Ireland will not happen overnight, nor will it be solved by simply offering higher wages. It's a candidate market now, so employers need to be looking at long-term solutions to find the talent they need. Improving your company's Employee Value Proposition (EVP), upskilling existing workforces, creating more internal opportunities, and making new job opportunities candidate friendly through flexible benefits like hybrid and remote working arrangements are all key in maintaining competitiveness in the marketplace."​Irish Hiring Plans by Industry and Region​Nationwide, all industry sectors report positive Outlook. ​Across the sectoral breakdown we see the following: IT, Tech, Telecoms, Communications and Media (+42%) Other Industry (+36%) Other Services (+34%) Banking, Finance, Insurance and Real Estate (+32%) Restaurants and Hotels (+30%) Education, Health, Social Work and Government (+29%) Manufacturing (+28%) Construction (+23%) Wholesale and Retail Trade (+22%)​When compared with Q1 2021, Outlooks improve in both Manufacturing (+7%) and Other Industry (+3%) and remain consistent with Banking, Finance, Insurance, and Real Estate (+0%). Outlooks have decreased in Other Services (-2%) IT, Tech, Telecoms, Communications and Media (-9%) Restaurants and Hotels (-13%) Education, Health, Social Work and Government (-21%) Construction (-25%) and Wholesale & Retail Trade (-47%). Even where the drop has been significant, Outlook remains extremely high compared with typical pre-pandemic levels. ​From a regional perspective Outlooks in Munster were (+40%), Leinster (+33%), Connaught (+33%), Dublin (+29%), Ulster (+15%). Compared with last quarter, Connaught (+14%), Munster (-6%) Ulster (-11%) Leinster (-11%) Dublin (-18). It is notable that Dublin experienced higher Outlooks quicker than other regions and is now plateauing. ​​DOWNLOAD THE FULL REPORT HERE​Paul Howard - Marketing Manager, Experis Ireland. [email protected]. 01 6455232

The Great Realisation 2022 Report: Accelerating Trends, Renewed Urgency

​​The Great Realisation 2022 Report: Accelerating Trends, Renewed Urgency​2022 has the potential to be one of the most transformative years in recent history. From workers taking more control of their professional lives, to the seemingly never-ending struggle of employers to recruit and retain talent, to the rapid acceleration of digital adoption, to businesses realising they need to become more sophisticated – several trends have emerged that will impact organisations of every size and the people who work for them.It's those transformative emerging trends that are the focus of ManpowerGroup's newest report examining the 2022 labour landscape. 'The Great Realisation: Accelerating Trends, Renewed Urgency' identifies the top 20 trends that will shape the world of work throughout the course of the year and beyond.ManpowerGroup's data, insight and global relationships with clients, candidates and partners, reinforce that the structural changes and trends we have predicted for some time continue to accelerate. The impact of the pandemic combined with the acceleration of digital transformation will continue to bring profound transformation to global labour markets and workforces. This "Great Realisation" has resulted in a 2022 labour landscape and supporting workforce trends that fall into 4 major trend categories:​What Workers WantTalent ScarcityTech AcceleratesCompanies Reset​To explore all the trends in detail and find out what this means for your business, download our report: The Great Realisation: Accelerating Trends, Renewed Urgency​Download Your Copy HERE

Webinar - Bringing a Diversity Focus to your Recruitment Campaigns in 2022

Webinar - Bringing a Diversity Focus to your Recruitment Campaigns in 2022Overview​The current economic and social climate has created an unprecedented moment for leaders to move their organisation forward in bold new ways. Employers in the Ireland have ambitious plans to increase their headcount at a record rate as they enter into Q2, however Ireland is also suffering from a serious skills shortage as employers look to fill roles from a shrinking candidate pool. 77% of employers cannot find the skills they need which is a 15-year-high figure, and has doubled in 2 years.It's important that organisations are inclusive to all talent pools, including neurodiversity talent, at all times and especially in a competitive climate. Can businesses benefit from highly skilled individuals with the abilities to drive positive change within their organisations? Of course they can. Our panel of experts discuss the importance of attracting a diverse pool in order to bridge those gaps in talent.In this ManpowerGroup webinar will will discuss:The value of creating diverse and inclusive workplacesStrengthening equality and inclusion during the hiring process and beyondDemonstrating your commitment to diversity and inclusion internally and externallyHow you can remove the barriers to diverse talent face in accessing the workforceHow to position your business in a talent shortage marketResearch-based perspectives on assessment strategiesBest practice, real-world examples to bring back to your own organisation​When: Wednesday March 9th at 12pm. Featuring speakers from LinkedIn, ManpowerGroup Ireland & Right Management Ireland. ​Details: This is a free webinar and suitable for HR Professionals, Business Owners, Senior Management and Business Executives. Registrations is required and places are limited to 4 attendees per company. Book your place today and you are welcome to invite a colleague who might like to attend.​REGISTER YOUR PLACE HERE

3 in 10 tech workers are women. That's not good enough!

3 in 10 tech workers are women. That's not good enough!First, the good news. The number of women in tech worldwide has continued to steadily rise in recent years. At the end of 2020, women made up nearly 29% of the tech workforce. And those numbers, according to data from AnitaB.org (a global organization for women technologists), show an increase from 26% in 2019. Slow for sure, but progress is progress right?Now, the bad news. At this current pace, it will take 12 years before women see equal representation in tech. And if you think that sounds bad, at the current pace, it will take more than 200 years until the economic gender gap is closed. That's right, pay equality will finally be achieved in the year 2221.The tech sector is one of the fastest growing industries in the world as the COVID-19 pandemic accelerated many companies efforts to pivot to and ramp up their digital efforts. And with a global talent shortage causing headaches for companies of all sizes, why do women remain so underrepresented in tech? "It is stupid"United Nations Secretary-General António Guterres has said, "[Gender inequality] should shame us all in the 21st century because it is not only unacceptable, it is stupid."If you took a moment right now to do an Internet search for "Women in Tech" or some variation of that theme, you might find any number of articles, research papers, social media posts, etc. about the topic. And while several factors are at play, one consistent, unfortunate theme keeps rising to the top...pay disparity.Yet this happens despite research showing that increasing the inclusion of women is a sound business strategy. A 2020 report by McKinsey & Company found, "That the greater the representation, the higher the likelihood of outperformance. Companies with more than 30 percent women executives were more likely to outperform companies where this percentage ranged from 10 to 30, and in turn these companies were more likely to outperform those with even fewer women executives, or none at all. A substantial differential likelihood of outperformance—48 percent—separates the most from the least gender-diverse companies."COVID's impact and future demandThe business case for gender diversity comes at a time when job growth in the tech space and related ancillary fields is exploding and demand will only increase.According to a World Economic Forum (WEF) report on the Future of Jobs, the top 20 job roles in increasing and decreasing demand across industries are skewed based on gender. If organizations want to keep up withdemand, safeguard their business from being left behind due to talent shortages, and invest in the long-term sustainability of their company, they'd be wise to invest and develop female tech talent from all walks of life.But as the WEF data shows, jobs with increasing demand are male dominated, with some roles such as data science or big data specialists being 91% men. Jobs in increasing demand are also highly paid. Yet, the data shows that roles with decreasing demand or those that will be increasingly eliminated are heavily dominated by women. And to make matters worse, by 2025 women will still likely earn just over 60% of their male counterparts.The COVID-19 pandemic has also had a devastating impact on women, coined the she-cession. Women are over-represented and lost jobs at a higher rate in many of the sectors most impacted by COVID-19 — e.g., retail, hospitality, entertainment, travel, manufacturing, and more. This means women are far likelier to have lost their livelihood, lost income or experienced a drop in working hours.​The time has come to reverse courseBoosting the ranks of women in tech is a problem in need of a long-term solution. And while that includes developing and growing existing talent within organizations, it also means providing opportunities for girls to pursue STEM fields at younger ages. As Girls Who Code Chief Executive Officer Tarika Barrett recently told The Wall Street Journal, "Our education system is simply not set up to close the gender gap in tech."Partnering with organizations such as Girls Who Code and other like-minded groups can help to create a pipeline of talent by promoting and investing in programs to introduce girls to STEM fields. But it's not just the introduction that's key. It's retention. Getting them interested early and keeping them interested as they progress in their educational career will help avoid the pitfalls of feeling behind and quitting early to pursue something else. We often hear about the benefits of teaching children foreign languages at younger ages. Research also shows the same principle should apply to tech and computer science courses. This will ensure that girls will not be left behind in an industry that will be an economic driver for many years to come. Additionally, as the COVID pandemic showed, working remotely can be done successfully. Flexibility can play an important part in opening up more opportunities for women, especially for those who are trying to balance career and family responsibilities at the same time. Embracing this level of flexible work can also help organizations tap into desperately needed talent pools while opening up new segments of the labour market to qualified, skilled women.There is no one size fits all solution to this problem. But what we can't do is sit idly by and wait 12 years for women to get equal representation in tech. And we certainly cannot be content with waiting two centuries for the economic gender gap to achieve balance. The time for action is now. And by taking action, organizations not only can be working to solve their own labour shortages, they'll can also be building a talent pipeline for years to come.​

ManpowerGroup Employment Outlook Survey Results – Q1 2022

​54% of Irish Employers are Planning to Hire New Staff for their Business in Q1 2022​Employers in Ireland report the Highest Ever Hiring Intentions since the survey began in 2006, according to the latest ManpowerGroup Employment Outlook Report. In the first quarter of 2022, employers plan to expand headcounts significantly, driving the national hiring Outlook up to +47%, double digit growth of +14 percent on last quarter. This expansive growth in hiring plans places Ireland Top of the European Leader board for Hiring Intentions alongside the Netherlands and Portugal. Key Highlights from the Newly Released Report includes:Ireland's Hiring Outlook is at a 30-year high of +47%. Digital Roles are in High Demand: IT, Technology, Telecoms, Communications and Media reported outlook (+51%). Whole & Retail was the strongest sector (+71%) followed by Education, Health, Social & Government (+58%) and Construction (+52%). Munster Leads Ireland's Employment Regions with an Outlook of +65%, up a record +46% year-on-year. Connacht is experiencing the lowest forecasted hiring intentions at +38% but nonetheless a very positive result. Flexibility is Proving to be the Key to Attracting Workers in a Tight Labour Market: 55% of key roles are planning to include a Hybrid Working Model in 2022. Large, Medium & Small sized companies will all be hiring at levels over 45% for the coming quarter. ​DOWNLOAD THE IRELAND EMPLOYMENT OUTLOOK REPORT HEREDOWNLOAD THE EXECUTIVE SUMMARY REPORT HERE

Talent Solutions Total Workforce Report 2021 Released

​​The 2021 Total Workforce Index Report Differentiating and diversifying workforce strategies to create the right combination of skills, workforce mix, and labour markets will help organizations face rapidly evolving markets. The annual analysis of the Total Workforce Index™ scores 75 global workforce markets based on over 200 unique factors. From the TWI data, ManpowerGroup Talent Solutions develops country and regional profiles based on how markets score in each of the four categories (Workforce Supply, Cost Efficiency, Regulation and Productivity).The Total Workforce Index™ measures the relative ease of sourcing, hiring and retaining a workforce in competing labour markets around the world. The Total Workforce Index™ compiles more than 200 key factors that relate to the Workforce Supply, Cost Efficiency, Regulation and Productivity of the workforce of each market. Total Workforce Index™ rankings provide important perspectives and insights that can influence both short- and long-term strategies involving workforce procurement, including:Remote Work AllocationOrganizational RestructuringLocation StrategyDirect Sourcing StrategyCrowdsourced Sourcing StrategyCapacity PlanningDiversity and InclusionWorkforce MixCost SavingsCompliance​​Why is the Total Workforce Index Important?Organisation's are aggressively pursuing growth opportunities in the midst of the tightest labour market in 80 years. ManpowerGroup's Q4 2021 Employment Outlook Survey confirms hiring intentions are at their highest since prior to the pandemic, yet a record number of companies report struggling to find the skills they need. The survey data suggest it has never been more difficult to attract, activate and retain growth talent. Meanwhile, 69% of employers globally say they are having difficulty filling roles due to a lack of skilled talent--running at a 15-year high.Differentiating and diversifying workforce strategies to create the right combination of skills, workforce mix, and labour markets will help organizations face rapidly evolving markets and workforce challenges. The Total Workforce Index (TWI) provides a vital edge in the race for talent focusing short, medium, and long-term investments in labour markets with the most potential in sectors or skill sets that will shape the post-pandemic world.This year's TWI provides clarity amidst these complex challenges (e.g., record talent shortages, the continued pandemic impact, and adapting to the New Normal) by focusing on 3 key emerging themes that are impacting labour markets around the world: ​​1) learning is a core requirement to secure talent for growth;2) wage inflation in mature markets can be hedged by accessing new markets; and3) contingent labour is becoming an essential sourcing strategy.As organizations focus on returning to growth, ManpowerGroup Talent Solutions can help organizations attract, assess, develop, and retain talent. Organizations should access the TWI microsite to explore the data while also downloading the summary report to access the insights that--when used together -- will give organizations an edge over the competition.Audiences will also be guided to request a comprehensive custom analysis based on the factors most important to their organization as well as messaging and CTAs that connect the data and insights to Talent Solutions' workforce consulting offerings—remote work optimization, workforce mix, compensation analysis and location strategy.​How Did Ireland Perform in the 2021 Analysis?Ireland ranked 8th overall in the analysis of 75 countries.Ireland ranked 4th in Europe for workforce quality.Ireland ranked 29th overall for Remote Work Suitability which is lower than might be expected given Irelands position as a global employer.40% of the Irish workforce is Highly Skilled (e.g. white collar).Ireland ranked 9th of the countries measured in terms of Gender Gap (a very positive result).9% of the workforce is classed as Informal Workers (or gig economy as sometimes referred to).Average Monthly Wages was found to be €3,965.Ireland also ranks well in areas of Productivity and Ease of Doing Business. ​​Some other key wage findings for Ireland include:Ireland has the 2nd highest Tech & IT wage levels in the EMEA region behind only DenmarkIreland has the 7th highest average wages in the EMEA region overallIreland's Manufacturing wages are also high ranking 7th in the EMEAIrelands Employment Taxes are deemed favourable in the report for employees with Ireland ranking 7th in the study behind the UK in 6thDOWNLOAD THE FULL IRELAND MARKET PROFILE HERE​​Key Findings from the TWI Report for your Business?The Total Workforce Index enables organizations to optimize workforce investments and access needed skills, giving them a vital edge in the race for talent---the ability to see around corners, and focus short, medium and long-term investments will shape the post-pandemic world.An emerging threat to competitiveness—both for individual organizations and economies—is the lack of "growth talent." Growth talent offers competencies that expand digital transformation, accelerate speed to market and deepen product or service personalization. 69% of employers globally say they are having difficulty filling roles due to a lack of skilled talent--a 15-year high. (ManpowerGroup 2021 Talent Shortage Survey).​The business challenges impacted the most by lack of growth talent, include:Digitization of business models or processes: Digital transformation and automation of routine tasks are escalating demand for higher skilled workers.Speed-to-market and operating agility: The ability to compress time-to-market depends on access to a wider range of skills.Personalization of products and services: Meeting consumers' evolving expectations for more personalized experiences require high-level, hard-to-find information and analytics capabilities.​1. Elevate learning as a core benefit in all labour market types: the ability to secure talent needed for growth, especially in Emerging markets, is likely to depend increasingly on compensation strategies and skills development offerings.20% of workers in Emerging markets are highly-skilled (40% in Mature markets) with only 19% of workers aged 25+ in Emerging markets having a tertiary education compared to 39% in Mature markets.2. Segment Incubator markets to hedge wage inflation in Mature markets: Incubator markets hold the potential to supply highly skilled growth talent to specific fast-growing industries at cost-competitive rates while contributing to longer-term talent sustainability.The average monthly wage for Advanced Manufacturing Incubator markets, for example, is US$2,314 with 34% of the workforce highly skilled; whereas; the average monthly wage in Mature markets is US$4,374 with approximately 40% of the workforce highly skilled—only slightly higher than in Emerging markets.3. Integrate contingent labour as an essential sourcing strategy: contingent labour augments permanent work and offers access to highly skilled workers choosing to work in more flexible ways.Demand for contingent work has increased by 9% in the past year, and within that, high-skilled contingent work in Mature markets is 40% on average.The average TWI Remote Readiness ranking for countries with a highly skilled contingent workforce is 21, compared with 47 for all other countries.​​The Optimal Workforce Investments(e.g., skills, workforce mix) for an organization are being influenced by the realities of 3 labour market types(Mature, Emerging or Incubator). For example:The 20 Mature markets have an average of 40% skilled workersThe 31 Emerging markets comprise at least 50% of the total labour pool.Digital Services Incubator markets have an average of 34% skilled workers with 41% being Gen Z and Millennials​DOWNLOAD THE FULL TWI GLOBAL INDEX REPORT HERE ​VISIT OUR WEBSITE TO SEE MORE INSIGHTS AND TRENDS​​​​​

Emerging Labour Market & Employment Insights for 2022 Webinar

​Join ManpowerGroup Ireland for our Final HR Webinar of 2021! We will be discussing how the latest data from our recently released "Total Workforce Insights Global Report 2022"can inform both short and long term workforce planning, including an analysis of labour trends every employer needs to know such as remote work, migration of workers, and diversity, equity and inclusion considerations.We will also the discuss the findings from our latest"Q1 2022 Employment Outlook Survey for Ireland" and provide you with employment trends, insights, industry trends and hr statistics for Ireland and global.Register Here​Key Webinar Takeaways Include:* The latest insights into labour force trends nationally and internationally* A detailed knowledge of the hiring trends in Ireland for Q1 2022;* The evolving principles of HR strategy;* How to position your business in a talent shortage market* How to prepare for business growth in 2022 by ensuring adequate human resources .This is a free webinar and suitable for HR Professionals, Senior Management and Business Executives. Registrations is required and places are limited to 4 attendees per company.Book your place today and you are welcome to invite a colleague who might like to attend.​REGISTER YOUR PLACE HERE​

Significant Talent Shortage Challenges Evident in the Irish Labour Market

​ManpowerGroup Ireland's Q4 Employment Outlook Survey shows that 72% of employers are having difficulty hiring workers with the right skills, and 80% of employers who plan to increase their headcount in the next quarter are struggling. In Ireland in order to Attract and Retain Skilled Workers, organisation's are now implementing a range of staff based incentives including:• Offering more flexible working schedules (41%) • Training incentives (40%) • Offering more flexible working locations (33%) • Increasing staff wages (28%) • Non-financial benefits (19%)Overall large organisation's and sectors like finance & business services are better positioned to offer the most incentives to attract and retain staff. ​Barriers to Upskilling for Irish organisations relating to staff development initiatives include:• Money (22%) • Time (18%) • Access to the right Training Partners (13%) • In organisation's decreasing their headcount, money is a much larger obstacle (28%) • In organisation's increasing their headcount, time is a bigger obstacle (19%) ​DOWNLOAD THE EXPERIS IRELAND TALENT SHORTAGES BROCHURE HERE

Employers need people with tech skills - but they want innovators and problem solvers too

Employers Want Innovators and Problem Solvers​Over the past 18 months, technology has transformed the workplace and our experience of it. Now, as we emerge from the COVID-19 pandemic, many of us will be wondering what comes next. A recent WEF report suggests the rapid pace of change will continue. Businesses will engage with colleagues and customers in new ways, and we will have to adapt our skills if we want to keep up.That creates challenges and opportunities. Business leaders are already struggling to find the right people to help them move forward. In fact, our latest report reveals that almost two-thirds (64%) of companies do not have the skills they need to transform their operations using technology. The good news is it creates significant opportunities for people who do have the qualifications and experience to help them evolve.​So, what exactly are employers looking for?The recent shift to remote working and buying and selling more goods and services online has led to an increase in the demand for candidates who can help companies improve engagement and collaboration and keep employees' and customers' data safe. In other words, businesses want people with skills in cloud computing, big data, Internet of Things devices, encryption, and cybersecurity.In Ireland, if businesses haven't already adopted cloud and connected technologies, they intend to within the next four years, so the current skills shortage is a problem they need to address – and fast.​Emerging roles for tech specialistsHowever, successful firms also look further ahead, and almost all roles that analysts believe will grow in demand over the next few years are IT and tech related. They include:Data analysts and scientistsAI and machine learning specialistsBig data specialistsInternet of Things specialistsDigital transformation specialistsProcess automation specialistsInformation security analystsFinTech engineersDatabase and network professionalsBusiness development professionals.​The skills you need to be successfulFor anyone who is interested in pursuing a career in one of the roles mentioned above, it is worth noting that employers are unlikely to judge candidates on their technical abilities alone. A wider range of skills is needed to maximise the benefits of emerging technologies and deliver a return on a company's investment.Martin Ewings, Brand Leader and Operations Director at Experis UK explains:" When it comes to soft skills employers are seeking, candidates with strong emotional intelligence, adaptability to change, good client and customer engagement skills and a strong drive for learning and self-improvement will be extremely valued. Accountability and good communication skills are highly desired, especially in the current remote work environment."​The top 10 emerging skills are:Active learning and learning strategiesAnalytical thinking and innovationCreativity, originality, and initiativeProblem solvingCritical thinking and analysisEmotional intelligenceResilience, stress tolerance and flexibilityLeadership and social influenceTechnology design and programmingReasoning, problem solving and ideation.​​​Our new AI-driven Experis Career Accelerator provides IT graduates and people who have skills and experience in related roles with the opportunity to assess their capabilities and develop their career in areas that we know are in demand. It also offers free fast-track courses and learning modules on a range of specialty topics with some of the industry's leading accredited providers. Find out more here.You can also find out more about the tech skills that are in demand in our latest Experis Insights report. Or see our latest vacancies if you're ready to step into one of our existing tech-related roles.

Hiring Trends & Key Talent Shortages for Ireland Q4 2021 Webinar

Labour Market Trends Webinar - Wednesday October 20th​WATCH ON-DEMAND HERE​Join us for this insight packed presentation into the current labour market trends in Ireland and what to expect in Q4 2021. ManpowerGroup Ireland in association with LinkedIn will showcase how the employment data from our recentQ4 Employment Outlook Report can inform both short and long term workforce planning and how the current talent shortage will impact on your business planning.We will be discussing the main findings from our latest outlook report and provide you with employment trends, insights, industry trends and hr statistics for Ireland and global.​Key Webinar Takeaways Include:* A detailed knowledge of the hiring trends in Ireland for Q4 2021;* An analysis of labour force trends and the evolving principles your business needs;* How to be ready to grow from a HR & business perspective into Q4 and beyond as the country returns to a hybrid environment.* Know which sectors and job categories are experiencing talent shortages and how this affects your business as we end the business year;* Learn the key strategies you should be considering for staff retention and how to keep staff engaged.* Key insights from LinkedIn on how the jobs market in Ireland is changing and what to look out for.This is a free webinar and suitable for HR Professionals, Senior Management and Business Executives.Registrations is required and places are limited to 4 attendees per company.Book your place today and you are welcome to invite a colleague who might like to attend.​WATCH ON-DEMAND HERE​

ManpowerGroup Report Record Hiring for Q4 2021

​Strong national uptake of vaccinations helps boost the national Outlook to record high of +34% in Q4​Manufacturing & Logistics sectors lead the way for the national resurgenceDemand is outstripping supply as 72% of employers report they are struggling to fill roles​​DUBLIN, 14 SEPTEMBER 2021 ​DOWNLOAD THE Q4 IRELAND EMPLOYMENT REPORT HERE​Employers across Ireland anticipate the highest level of hiring in 17 years, for the fourth quarter according to the latest ManpowerGroup Employment Outlook Survey. The Net Employment Outlook stands at +34%, the third strongest in Europe, behind France +37% and the Netherlands on +40%. A wave of optimism has washed over the Irish labour market with the strong uptake of vaccinations and removal of lockdown restrictions. The powerhouse behind this positivity is the manufacturing sector - up 53 percentage points from the previous year to +39% for Q4 2021.The ManpowerGroup Employment Outlook Survey is based on 420 employers in Ireland. Employers were asked whether they expect to increase, reduce or keep the same number of employees in the workforce. This quarter a record breaking 47% of employers reported intentions to increase their headcount in the coming quarter. The ManpowerGroup Employment Outlook Survey is the most comprehensive forecast employment survey of its kind.​​"There is a continued sense of optimism among employers across Ireland as we head into the fourth quarter of the year," said John Galvin, Managing Director, ManpowerGroup Ireland. "As the severe COVID-19 restrictions have eased and the majority of the adult population is now fully vaccinated; we're getting back to business as usual, and in many cases, organisations are planning for growth. This is great for workers as business confidence returns and employers hiring plans are boosted."​Galvin continues: "Hiring intentions in the capital have shot up as we head into the end of the year, rising above the national Outlook at +39%. The green shoots we predicted in the spring time have bloomed as we see the retail, hospitality and other hard hit sectors, which faced the brunt of lockdown, come roaring back. This represents a promising sign for continued growth in hiring for Ireland as the regional economies tend to follow in Dublin's footsteps."​Similar to Manufacturing, the Other Services sector which includes Transport & Logistics is also poised for headcount growth, with the Outlook rising to 39% for the coming quarter. The Retail sector also intends to hire significantly, bouncing back with the promise of continued government employment supports for the industry remaining in place until March 2022. Elsewhere, the Finance and Business Service sector remains strong, up ten percentage points on last quarter to +20%. However, the Construction industry is hit by limitations to supplies and hiring plans have contracted 19 percentage points from last quarters record high, yet the employers in the sector remain optimistic with a hiring Outlook of +20%.​Galvin continues "Ireland's Manufacturing industry is recovering extremely quickly, with the highest bounce in hiring demand year-on-year of any sector. As an industry, Manufacturing was hardest hit in 2020 as lockdown restrictions and delays in raw materials stalled hiring throughout the year. Now the industry is steaming ahead to fill a back-log of orders which have built up over the last 18 months. As a result, we are seeing this sector performing above pre-pandemic hiring levels and seeking to lay strong staff foundations for growth as businesses are keen to prepare for the end of 2021 and beyond."​Galvin adds: "With increased hiring intentions across all industries in Ireland, employers are continuously asking how will we fill these roles? As the labour market heats up we continue to face an acute talent shortage as we head into the final quarter of the year – currently 72% of employers are struggling to fill roles. Following 18 months of uncertainty which saw fewer migrant workers arriving in Ireland, coupled with changes in demands from what workers want– the growth of hybrid working, and more flexibility become big factors. ​This leaves us with a talent gap where employers need to be investing in upskilling and retraining programmes now as long-term solutions to filling roles – it's encouraging to see 40% of employers in the survey offering skills development as part of their talent attraction and retention strategies."​​Irish Hiring Plans by Industry Sectors, Regions and Organisation Size:​Nationwide, employers in all industry sectors report positive hiring plans for Q4 2021. Across sectors the Outlooks are reported as: Other Services (Public & Social, Transport, Storage & Communication) (+39%), Manufacturing (+39%), Wholesale & Retail Trade (+31%), Finance and Business (+20%) and Construction (20%).From a regional perspective, the results show that employers in Dublin are reporting positive hiring intent for Q4 with an Outlook of +39%. Elsewhere, employers report Outlooks of +44% in Munster, +23% in Leinster and +11% in Connaught.Larger-sized organisations (250+ employees) are reporting the strongest hiring confidence for Q4 with an Outlook of +39%. Medium-sized organisations (50-249 employees) report a positive Outlook of +29% and small-sized organisations (10-49 employees) also report a positive Outlook of +21%.​DOWNLOAD THE FULL IRELAND EMPLOYMENT OUTLOOK REPORT HERE​DOWNLOAD THE FULL GLOBAL EMPLOYMENT OUTLOOK REPORT HERE

Why We Need to Renew, Reskill and Redeploy Talent

Renew, Reskills And Redeploy Talent​​We're in the midst of a Skills Revolution. Technology is transforming organisations, in-demand skills are rapidly changing, and organisations can't find the talent they need. At ManpowerGroup, we're committed to being part of the skills solution. We do this by conducting market research, embedding workforce strategies and running training programmes that progress talent. Skills Revolution Reboot: The 3 Rs – Renew, Reskill, Redeploy is our latest report in the Skills Revolution series, for which we surveyed 26,000 employers in 43 countries to understand how organisations are recovering from the COVID-19 pandemic. We're facing one of the worst talent shortages in Ireland out of any country in our survey, with three-quarters (or 77%) of employers finding they can't find the right people to fill roles. This skills gap has accelerated as a result of the pandemic; sadly there has been a great deal of new entrants to the jobseekers' market, and not all with the right skills to meet the needs of a post-pandemic workforce – many people are not equipped with the right skills to meet the challenges of today, while organisations aren't attracting and developing the skills they need the most. There is an urgent need for employers to renew, reskill and redeploy their workers. ​Contrary to popular belief, digitisation is creating jobsPropelled by the pandemic, many organisations are focused on digitising and automating their operations at speed and scale, with many of those organisations feeling optimistic about recruitment too. In Ireland, more jobs are being created than eliminated, with 84% of those intent on automating also planning to increase or maintain their headcount – these are typically larger organisations of 250+ employees. However, 61% of Irish employers said that the pandemic has had no impact on their plans to digitise and automate. Most of these are smaller organisations who have also scaled back their hiring plans. Given that the World Economic Forum reported that by 2025, humans and machines will split work-related tasks 50:50, those smaller firms may start to lag behind and struggle to compete for customers and talent. ​In-demand skills are transformingAlongside the progression of organisations' technical capabilities, the skills most needed are rapidly transforming too. The recent shift to remote working means soft skills like collaboration, communication and adaptability are in highest demand, yet only 22% of Irish organisations are investing in soft skills training. These employers report that identifying and developing soft skills is far more challenging than teaching technical skills. And although technical skills count for a lot, it's these human skills that build employability and resilience over the long term. But companies are recognising the importance of continuous learning and the need to equip their workforce with learning opportunities, enabling them to embrace new tasks, remain resilient in times of change, and respond to the needs of today and tomorrow. Not only that, but training initiatives will support an employee's appetite for learning and development – they want easily accessible and relevant content. ​Becoming part of the solutionWithin the last year, redundancy rates rose faster during the pandemic than they did in the 2008-09 economic downturn. Those people have talent, experience and skills to offer, but they may need some of their skills renewing or redeploying to re-enter the workforce. That need for skills development also holds true for employees unaffected by the events of the last 12 months: they too need to be continually learning to meet the challenges of an ever-changing landscape. Helping people to upskill and reskill for in-demand roles remains the defining challenge of this decade. It was important before the pandemic and even more critical now – to create a better and more equitable workplace where everyone is able to unleash their full human potential. Jonas Prising , Chairman and CEO, ManpowerGroup​When skills needs are changing faster than ever and talent is at a premium, organisations need refreshed talent and workforce development strategies to attract, develop, engage and retain the best talent in this next phase of the Skills Revolution. As we emerge from the pandemic, we're calling on more employers to Renew, Reskill and Redeploy workers. DOWNLOAD THE LATEST SKILLS REVOLUTION REPORT HERE

Stack It Up: Tech Skills in Demand

Tech Skills In Demand​​​Digitisation is changing the old work order. The pandemic has pushed all businesses online, so nearly every company is now a tech business and companies can no longer afford to avoid pursuing a strong digitisation strategy. The Tech Revolution has gathered incredible pace – 38% of organizations have accelerated their digitisation as a result of the pandemic and 86% of those plan to increase or maintain their hiring levels as a result. The companies digitising most are leading job creation​At the same time, acute skill shortages continue – in cloud, cyber security, system and software engineering, software development, data analysis and more. Nearly two-thirds (64%) of companies globally acknowledge their current workforce lacks the skills required to implement digital transformation strategies and capitalise on growth potential.Companies must develop sophisticated, competitive workforce strategies to ensure they have the specialised IT talent that their organisation needs. New skills are emerging as fast as others are declining. Demand for cloud native developers, experts in containerization, security architecture design, machine learning and AI already outweighs availability. Nearly two-thirds (64%) of companies do not have the skills required to implement their digital transformation strategy and capitalize on growth potential.The latest whitepaper in the Experis Insights series, 'Stack It Up: Tech Skills in Demand', is now available for download and will help demystify what is currently being seen in the market, as well as the changes companies are looking to make by 2025 to accelerate digitisation.​DOWNLOAD THE EXPERIS TECH INSIGHTS REPORT HERE

Build, Buy, Borrow and Bridge – Solve the Talent Shortage in your Organisation

Build, Buy, Borrow, Bridge​For over 55 years, the ManpowerGroup Employment Outlook Survey (MEOS) has asked employers across the globe how they anticipate hiring to change at their organisation in the next quarter. For the Q3 2021 survey, we interviewed a representative sample of over 45,000 employers in 43 countries and territories globally , including Ireland. Although the results are, unsurprisingly, heavily influenced by the pandemic, there's plenty to be optimistic about.In Ireland, there are encouraging signs for job seekers, with a Net Employment Outlook of +15%, the strongest hiring sentiment reported in six years and the strongest growth of any European country. The data also demonstrates growing confidence among employers as the global crisis evolves, with hiring intentions improving by 13 percentage points in comparison with the previous quarter, and those intentions are 20 percentage points stronger when compared with data from this time last year, when COVID-19 first had an impact on hiring sentiment.But we still have significant challenges to overcome. The skills shortage continues to affect organisations across every industry, as they struggle to find the right talent with the necessary blend of technical and soft skills. In fact, talent shortages are at a 15-year high and the Ireland is facing one of the largest talent shortages in the world, with 78% of employers reporting difficulty in filling jobs, compared to the global average of 69%.​As ManpowerGroup's latest Talent Shortage Reporthighlights, Operations and Logistics, Manufacturing and Production, IT and Data, Sales and Marketing, and Administration or Office Support are the top five most in-demand skills globally. Employers are increasingly searching for people who have the hard skills required for those positions, but also the relevant soft skills – in times of rapid transformation and uncertainty, these soft skills are more important than ever in workers and leaders. In fact, several employers reported wanting candidates with hard-to-find soft skills that they could train or upskill in the respective hard skill areas they were recruiting into.​Employers reported that the top five most difficult soft skills to find are:Accountability, reliability and disciplineResilience, stress tolerance and adaptabilityLeadership and social influenceCritical thinking, analysis and problem solvingTaking initiative​But how can organisations who are recruiting this specialist talent ensure that they are not negatively impacted by these shortages? As the global leader in professional resourcing and workforce solutions, working with over 80% of the Fortune 500, we have a deep understanding of the most effective workforce strategies in the digital age. To help you build your specialist talent pipeline, we propose four key areas that organisations need to develop for an effective talent strategy.​1. Build – Invest in learning and development to grow your talent pipelineWith specialist professionals becoming increasingly difficult to source in the external market, many organisations are developing the talent they need in-house. Consider providing meaningful upskilling opportunities for your current workforce that align with the skills your business needs, and encourage everyone to take personal responsibility for reskilling and engaging in continuous learning.Businesses must use data to make informed decisions about training requirements: improved people analytics, psychometric assessments, predictive performance and AI can help employers to identify skills gaps in their workforce, before upskilling their talent to plug those gaps.This development approach can create a positive experience for the employee, encouraging them to stay with the organisation for longer as they learn and progress in their career.​2. Buy – Go to the external market to find the best talent that cannot be built in-house in the timeframe requiredSometimes the speed at which business critical projects need to be delivered means that organisations don't have the time to upskill a current employee. Instead, you need to deploy someone who already has the right capabilities to fill your skills gap.In the most competitive, specialist markets, such as IT and engineering, employers need to work even harder to attract talent. This includes developing and showcasing a strong employee value proposition, a clear purpose for the organisation, commitment to social responsibility and a diverse workforce. Employers could also expect to pay a premium by offering a higher salary or other rewards.​3. Borrow – Cultivate communities of talent, including part-time, freelance, contract and temporary workers to complement existing skillsWhen you require talent for a short-term project, consider all the possibilities of who could fill that need to enhance the skill sets already established within the team. Whether it's people from another area within your organisation taking up a secondment or global mobility programme, or external talent looking for remote, flexible or temporary/contract work, talent management solutions will be increasingly beneficial.​4. Bridge – Help people move on and move up to new roles inside or outside the organisationFinally, assess whether workers can be reallocated to different areas of your business or whether they need help moving on and up to new roles –be that within your organisation or elsewhere. This is particularly important for roles which are becoming redundant – an important consideration after The World Economic Forum reported that humans and machines will split work-related tasks 50:50 by 2025, and organisations should work to identify and nurture talent with transferable skill sets.Done effectively, this approach will help the organisation to optimise the skills they have and find alternative pathways for those whose skills no longer fit the business requirements."Helping people to upskill and reskill for in-demand roles remains the defining challenge of this decade. It was important before the pandemic and even more critical now – to create a better and more equitable workplace where everyone is able to unleash their full human potential." – Jonas Prising, ManpowerGroup Chairman and CEOTo find out more, download the Full MEOS Q3 2021 Report, or to learn how ManpowerGroup can help with your talent shortages, Contact Us Today.​

Employment market predictions in cyber security – and how to stay relevant as a jobseeker

Employment Market Predictions In Cybersecurity​​​In our related blog, we looked at the recent trends we've been seeing in cyber- security, which is struggling to cope with unprecedented need. Post-Covid, cyber is more important than ever – and it was already underinvested. Now, however, threats are on the rise, and they are getting more creative, leaving customers, businesses and companies increasingly vulnerable. Not only are salary and day-rates hitting new heights, but newer, richer roles are emerging in cyber, with a shift toward people who are not only technical but who can also liaise directly with clients and report directly to management. The consultative and forward-thinking approach is becoming more important as cyber becomes more 'centre-stage' – companies are moving away from experts who are hidden away, as they have a lot of value to offer, which is being recognised at last. In terms of more technical skills, we've seen a growing focus on supply chain cyber security risks with our current clients – and we expect this to continue to grow. In terms of future skills forecasting, we're anticipating even more demand in: Risk Identification and Management Technical Fundamentals Data Management and Analysis DevSecOps (introducing security earlier in the life cycle of application development) Cloud Automation Threat-hunting Interpersonal skills, business acumen, and agilityInterestingly, we're also seeing the emergence of a new discipline: Security Ops – the hybrid of DevOps and Cloud with security, as organisations want their cyber infrastructure teams to be able to communicate with the business and supply a "customer ready" solution. ​How to stay relevant in the marketplace"In cybersecurity, if you're standing still, you're moving backwards."Employers need people who have a real world, user-focused approach – not a textbook approach. They want a team of cyber experts who really understand the potential impact of cybersecurity threats on their business and users – not only now, but in the future, and in many potential scenarios. The employment landscape is increasingly favouring those who can explain the value of their work to clients and senior managers directly. Success is favouring engaged experts who continually examine and challenge their environment, constantly learning and evolving: ​Showcase your 'soft skills' – these are increasingly important as cyber professionals are respected for their role in business continuity and commercial success. ​Share and shout about your successes: what problems did you encounter and how did you approach them? Get involved in blogs, LinkedIn groups, professional groups, post your code on GitHub…make yourself known to professionals in your discipline. ​Self-development is key, so continue training and learning on the job, and make sure to recertify in the major technologies. ​The landscape has changed: it's not enough now to just be good at your core discipline. Make sure you are showing the range of competencies you can offer beyond your technical skills. It's time to be proud of what you can do, as it's now more valuable than ever. ​If you're looking for your next career change, we're here to help. Experis is the global leader in professional IT resourcing and solutions, operating in more than 50 countries worldwide. Thanks to our expert industry knowledge, history of success and strong relationships with organisations large and small, we're well-equipped to share market insights like these and match specialist IT professionals into permanent and contract assignments. ​Browse all our Current Job Opportunities here​

Data Scientists are in high demand – here's how to attract them into your organisation

Data Scientists Are In High Demand​​Virtual and augmented reality, advanced robotics and self-driving cars are technologies that exemplify the digital transformation of our world. However, none of these advancements would be possible without data and, more importantly, how we build, interpret and understand data.To stay ahead of the competition, organisations need to continually invest in these progressive technologies. Data analysis methodology is becoming more sophisticated and the volume of data being collected is rapidly increasing. In turn, this means that the number and variety of roles in data science are also growing significantly, creating high demand for Data Scientists and Engineers. In this post, we're sharing insights on why these specialist candidates are in such high demand, UK-wide hiring data for this talent pool, and how to attract these professionals into your organisation.​The steady growth in data science rolesOver the last few years there has been a measurable increase in data science investment within organisations, and Refinitiv has reported that the COVID-19 pandemic will accelerate this investment even further, with 40% of firms expecting to increase machine learning.Through organisations recognising the value of data analytics and increased investment in this area, the number of jobs available has also spiked. Since 2012, there has been a 650% increase in data science jobs and while demand for Data Scientists remains high, supply is low and, according to IBM, this trend is set to continue. Data collected between 2019 and 2021 shows that there are now fewer candidates available per job than in prior years, indicating the difficulty employers may face in attracting the talent they need.​The context behind the surge in demand for talentOne reason for the shortage of Data Scientists is because more companies are realising the value of big data in making informed business decisions. To that end, Refinitiv reported that between 2018 and 2020, there was a 260% growth in the number of data science teams per firm. We've also seen a trend whereby smaller businesses across the country build specific data functions to stay ahead of their competitors, while a number of our clients have changed their strategic approach to be data-led, so that they can engage with their customer base in a much more targeted way.​The value of adding Data Scientists to your teamUsing algorithms and machine learning, Data Scientists can extract valuable insights from data, enabling them to make informed decisions and predictions that have a significant impact for organisations, touching everything from business strategy to customer engagement.A recent survey from TechRepublic supports the importance of data science, reasoning why more organisations are increasing their investment in this area; they reported that using data analytics can create significant competitive advantages, allowing organisations to maximise opportunities and mitigate potential risks. In fact, the report participants attributed data science and analytics as a major contributor to their business success, with 79% confirming that their company used analytics.​Candidates' job preferencesGenerally speaking, most candidates are attracted to work for a company where they can collaborate with a wider data team. Plus, they want to understand how their position fits into that wider team and the overall organisation, and clearly see the impact of their work. Recent data indicates that a large number of job seekers would be willing to relocate for the right role, demonstrating that company fit is a key consideration for candidates in this market.​How companies can attract Data Scientists to their workforceOrganisations need to have a clear roadmap for their data science capability, along with clearly defined roles within a data science team, otherwise candidates may not understand the purpose of their role or the scope of their remit. Encouraging inventive approaches to work, recognising achievement and offering flexibility will go a long way. Reward plays a big part too. The Dice Tech Salary 2021 Report shows that in the US, between 2019 and 2020, Data Scientists experienced a 12.8% salary increase– one of the biggest within the tech market, while Data Engineers' salaries increased by 4.7%. We expect to see a similar trend in Ireland, given that there is high demand and low supply for this talent pool, so both pay and the wider benefits package need to be carefully considered.​If you need support recruiting Data Scientists, we're here to help. Experis is the global leader in professional IT resourcing and solutions, operating in more than 50 countries worldwide. Thanks to our expert industry knowledge, history of success and strong relationships with organisations large and small, we're perfectly placed to match specialist IT professionals into permanent and contract assignments. To learn how we can help you attract the right talent in this competitive market, please contact Amy Corbally today.

Data Scientists are in high demand – here's how to attract them into your organisation

Data Scientists Are In High Demand​​Virtual and augmented reality, advanced robotics and self-driving cars are technologies that exemplify the digital transformation of our world. However, none of these advancements would be possible without data and, more importantly, how we build, interpret and understand data.To stay ahead of the competition, organisations need to continually invest in these progressive technologies. Data analysis methodology is becoming more sophisticated and the volume of data being collected is rapidly increasing. In turn, this means that the number and variety of roles in data science are also growing significantly, creating high demand for Data Scientists and Engineers. In this post, we're sharing insights on why these specialist candidates are in such high demand, UK-wide hiring data for this talent pool, and how to attract these professionals into your organisation.​The steady growth in data science rolesOver the last few years there has been a measurable increase in data science investment within organisations, and Refinitiv has reported that the COVID-19 pandemic will accelerate this investment even further, with 40% of firms expecting to increase machine learning.Through organisations recognising the value of data analytics and increased investment in this area, the number of jobs available has also spiked. Since 2012, there has been a 650% increase in data science jobs and while demand for Data Scientists remains high, supply is low and, according to IBM, this trend is set to continue. Data collected between 2019 and 2021 shows that there are now fewer candidates available per job than in prior years, indicating the difficulty employers may face in attracting the talent they need.​The context behind the surge in demand for talentOne reason for the shortage of Data Scientists is because more companies are realising the value of big data in making informed business decisions. To that end, Refinitiv reported that between 2018 and 2020, there was a 260% growth in the number of data science teams per firm. We've also seen a trend whereby smaller businesses across the country build specific data functions to stay ahead of their competitors, while a number of our clients have changed their strategic approach to be data-led, so that they can engage with their customer base in a much more targeted way.​The value of adding Data Scientists to your teamUsing algorithms and machine learning, Data Scientists can extract valuable insights from data, enabling them to make informed decisions and predictions that have a significant impact for organisations, touching everything from business strategy to customer engagement.A recent survey from TechRepublic supports the importance of data science, reasoning why more organisations are increasing their investment in this area; they reported that using data analytics can create significant competitive advantages, allowing organisations to maximise opportunities and mitigate potential risks. In fact, the report participants attributed data science and analytics as a major contributor to their business success, with 79% confirming that their company used analytics.​Candidates' job preferencesGenerally speaking, most candidates are attracted to work for a company where they can collaborate with a wider data team. Plus, they want to understand how their position fits into that wider team and the overall organisation, and clearly see the impact of their work. Recent data indicates that a large number of job seekers would be willing to relocate for the right role, demonstrating that company fit is a key consideration for candidates in this market.​How companies can attract Data Scientists to their workforceOrganisations need to have a clear roadmap for their data science capability, along with clearly defined roles within a data science team, otherwise candidates may not understand the purpose of their role or the scope of their remit. Encouraging inventive approaches to work, recognising achievement and offering flexibility will go a long way. Reward plays a big part too. The Dice Tech Salary 2021 Report shows that in the US, between 2019 and 2020, Data Scientists experienced a 12.8% salary increase– one of the biggest within the tech market, while Data Engineers' salaries increased by 4.7%. We expect to see a similar trend in Ireland, given that there is high demand and low supply for this talent pool, so both pay and the wider benefits package need to be carefully considered.​If you need support recruiting Data Scientists, we're here to help. Experis is the global leader in professional IT resourcing and solutions, operating in more than 50 countries worldwide. Thanks to our expert industry knowledge, history of success and strong relationships with organisations large and small, we're perfectly placed to match specialist IT professionals into permanent and contract assignments. To learn how we can help you attract the right talent in this competitive market, please contact Amy Corbally today.

Why Organisations Should be Focused on Sophisticated Transformation in 2021

Organisations Should Be Focused On Sophisticated Transformation​​​As digital capabilities expand, attracting and retaining talent has become increasingly complex for any organisation. Now workforce management will become more tech-driven, on-demand and responsive to global trends. Organisations that wish to remain ahead of the curve and an employer of choice need to become more sophisticated in how they approach workforce development and talent management. Below are a few ways organisations can adapt to the changing landscape and lead with action. ​Talent management for remote workCompanies now have an opportunity to turn remote working into a competitive advantage. As more employees expect the flexibility to work remotely, organisations who re-think their business models and consider training and upskilling their employees in a variety of areas including technical skills and software could be well positioned to attract top talent. According to a July 2020 McKinsey report, organisations need to create the foundation for long-term remote work, revamping upskilling approaches and adopting an agile approach to strategic workforce planning. Remote working is here to stay, and it's time to build new management processes fit for purpose. ​Demand for assessments and solutionsBy utilising meaningful data, organisations can better predict performance, skills knowledge and overall job fit for individuals. Assessments like ManpowerGroup's proprietary SkillsInSight™ Assessment help people identify their strengths and work preferences while also helping organisations to match the right person for the role. These insights support talent decisions, reduces talent acquisition costs and improves employee mobility by aligning the right capabilities and potential to the organisation's skills gaps. You can discover more on this offering and its benefits Here. ​Improving supply chain resilienceAs we saw with supply shocks from the pandemic, supply chains can be vulnerable unless companies work to better approach uncertainty and manage risk. In the future, it will be essential for organisations to create connected supply chain ecosystems that include aggregated suppliers, satisfied users, and amplified networks. If and when another crisis hits, organisations need to have a more sophisticated system to prepare for supply chain shock and diversity their mitigation strategies, as well as have the right technology, systems and talent in place to reduce risks and respond to threats. ​Renewed demands on leadersLeadership has always been important, but it is at an even greater premium as organisations navigate months of a crisis and look to emerge stronger. The global economic, political and social turmoil that has resulted because of the COVID-19 pandemic has put increasing pressure on global leaders to lead with empathy and digital agility, champion social justice and climate action regardless of sector, and help usher in recovery and sustainability. No small feats on their own, together these goals will take masterful leadership to achieve. ​As organisations look ahead, the constant will be that business will continue to evolve and require a sophisticated response demanding resilient leadership, technology, and solutions. Download ManpowerGroup's Top 21 Trends for 2021 infographic for more information on the major forces shaping the workplace and workforce of the future.

Recent Trends in the Digital Tech Employment Market

Recent Trends In The Digital Tech Market​Although we are more than halfway through 2021, the pandemic continues to dominate the news, the economy and how we live and work – and the digital technology employment market is no exception. As their focus was understandably diverted to continuity, they shelved any non-essential projects and plans, which had a big impact on the demand for digital tech. Over a year later, this is continuing to impact the jobs market. Here are some trends we have seen in recent months:Businesses are adapting, and digital transformation is coming back online: both planned strategic development and new projects in response to the dramatic operational changes that have been brought about by the pandemic. To support this, there's been huge growth in demand for digital technology expertise. This has really highlighted the skills gap, which pre-dated Covid. It's now bigger than ever, so businesses are turning to interim / contractor resources to help them deliver their projects, and that means that jobseekers have enjoyed a boost to the available jobs – a huge change from this time last year. Clients are increasingly looking to open source technologies, due to the flexibility and variety of technology that is available to them: Kotlin, Python and PHP (and its surrounding frameworks) are in particular demand. Meanwhile, React is continuing as the leading JavaScript framework – and we are hearing more about low-code / no-code too, so watch this space. ​​The biggest shift? More choice for both candidates and employersAlong with the increase in developer jobs available generally, candidates can now also consider roles that were previously out of reach due to geographic limits: despite lockdown restrictions lifting, many developers will continue to work from home day-to-day, coming in only for key project meetings and workshops, which opens up jobs to a much wider pool of candidates. The flip side of this is that employers are now able to draw upon a much wider pool of potential candidates, so they can demand and really drill down to find the exact set of skills for their needs, including more UX / end-user experience and soft skills – and this is most notable in the contractor market. As leading specialist recruiters in digital, Experis is uniquely placed to help our candidates to understand where the market is going and help them prepare themselves for the future. In our related blog, we looked at recent trends that we've seen in digital technology employment – here are our predictions for the coming months, based on what we've seen and heard from our clients and candidates: Projects are coming back online after being put on ice due to Covid, so there are a lot of roles to be filled, and candidates have more choice. To get the people they need, businesses will need to put candidates through the recruitment process much more quickly, or face losing valuable talent. For instance, technical tests will increasingly become a thing of the past, while the candidate's interaction with the business will grow in importance. Specialisation is becoming increasingly important in digital. While there will continue to be more scope for a broader range of skills in the perm market, contractors need to add specific and great value for projects with particular technologies, so generalists are becoming less marketable. React has been continuing as the dominant JavaScript framework, so it's a good area for developers to explore, as well as open source technologies Coinbase has gone public, showing that blockchain technology is here to stay. We anticipate these skills becoming increasingly desirable – already we've seen more candidates doing personal projects to prepare themselves. Low-code / no-code makes developers' lives easier, so we believe that companies will increasingly adopt this more efficient approach to development. ​​How to stand out in the market as a candidateThe job market is very different now compared with the pre-Covid landscape: homeworking will last long after lockdown (if not forever), judging from the number of our clients who are moving to a more 'hot desk' approach to their office layout. As a result, digital candidates can now go for jobs much further afield, which opens up great new opportunities. However, since employers can now also benefit from a much wider pool of potential candidates, they are demanding more from successful candidates and can drill down to find the exact set of skills for their needs. Because you're now competing with many more jobseekers, it's now critical for employers and recruiters alike to find you among the sea of applicants. ​Specialist experience and expertise is king for candidates!We can't overestimate the importance of specialisation: be it .NET, front-end vs back-end vs full-stack… it's important to know your niche and demonstrate it: Your LinkedIn profile, CV and job applications / need to be very targeted from the start: use specific keywords that are in line with what recruiters and employers are likely to search for. To ensure your key skills stand out, don't bloat your LinkedIn profile with a lot of 'generalist' skills, experience and attributes – and avoid broad statements like 'Experienced Developer' in your title and professional summary as you will likely be passed over. Lengthy, non-specific summaries and profiles make it harder for you to emerge prominently when employers are searching and sifting for specific technologies and experience. Employers are now looking for evidence of more of the CX/UX soft skills and experience as well, so make sure to highlight these if you can. Finally, in this evolving and challenging market, don't go it alone. The best thing you can do to get the edge on the competition is to partner with a recruiter who will work to get you the best result. Take time to find the right consultant for your career development, make an effort to communicate your value to them. If they are confident in putting you in front of clients and enjoy working with you, they will go the extra mile for your success.

Build, Buy, Borrow and Bridge – Solve the Talent Shortage in your Organisation

Build, Buy, Borrow, Bridge​For over 55 years, the ManpowerGroup Employment Outlook Survey (MEOS) has asked employers across the globe how they anticipate hiring to change at their organisation in the next quarter. For the Q3 2021 survey, we interviewed a representative sample of over 45,000 employers in 43 countries and territories globally , including Ireland. Although the results are, unsurprisingly, heavily influenced by the pandemic, there's plenty to be optimistic about.In Ireland, there are encouraging signs for job seekers, with a Net Employment Outlook of +15%, the strongest hiring sentiment reported in six years and the strongest growth of any European country. The data also demonstrates growing confidence among employers as the global crisis evolves, with hiring intentions improving by 13 percentage points in comparison with the previous quarter, and those intentions are 20 percentage points stronger when compared with data from this time last year, when COVID-19 first had an impact on hiring sentiment.But we still have significant challenges to overcome. The skills shortage continues to affect organisations across every industry, as they struggle to find the right talent with the necessary blend of technical and soft skills. In fact, talent shortages are at a 15-year high and the Ireland is facing one of the largest talent shortages in the world, with 78% of employers reporting difficulty in filling jobs, compared to the global average of 69%.​As ManpowerGroup's latest Talent Shortage Reporthighlights, Operations and Logistics, Manufacturing and Production, IT and Data, Sales and Marketing, and Administration or Office Support are the top five most in-demand skills globally. Employers are increasingly searching for people who have the hard skills required for those positions, but also the relevant soft skills – in times of rapid transformation and uncertainty, these soft skills are more important than ever in workers and leaders. In fact, several employers reported wanting candidates with hard-to-find soft skills that they could train or upskill in the respective hard skill areas they were recruiting into.​Employers reported that the top five most difficult soft skills to find are:Accountability, reliability and disciplineResilience, stress tolerance and adaptabilityLeadership and social influenceCritical thinking, analysis and problem solvingTaking initiative​But how can organisations who are recruiting this specialist talent ensure that they are not negatively impacted by these shortages? As the global leader in professional resourcing and workforce solutions, working with over 80% of the Fortune 500, we have a deep understanding of the most effective workforce strategies in the digital age. To help you build your specialist talent pipeline, we propose four key areas that organisations need to develop for an effective talent strategy.​1. Build – Invest in learning and development to grow your talent pipelineWith specialist professionals becoming increasingly difficult to source in the external market, many organisations are developing the talent they need in-house. Consider providing meaningful upskilling opportunities for your current workforce that align with the skills your business needs, and encourage everyone to take personal responsibility for reskilling and engaging in continuous learning.Businesses must use data to make informed decisions about training requirements: improved people analytics, psychometric assessments, predictive performance and AI can help employers to identify skills gaps in their workforce, before upskilling their talent to plug those gaps.This development approach can create a positive experience for the employee, encouraging them to stay with the organisation for longer as they learn and progress in their career.​2. Buy – Go to the external market to find the best talent that cannot be built in-house in the timeframe requiredSometimes the speed at which business critical projects need to be delivered means that organisations don't have the time to upskill a current employee. Instead, you need to deploy someone who already has the right capabilities to fill your skills gap.In the most competitive, specialist markets, such as IT and engineering, employers need to work even harder to attract talent. This includes developing and showcasing a strong employee value proposition, a clear purpose for the organisation, commitment to social responsibility and a diverse workforce. Employers could also expect to pay a premium by offering a higher salary or other rewards.​3. Borrow – Cultivate communities of talent, including part-time, freelance, contract and temporary workers to complement existing skillsWhen you require talent for a short-term project, consider all the possibilities of who could fill that need to enhance the skill sets already established within the team. Whether it's people from another area within your organisation taking up a secondment or global mobility programme, or external talent looking for remote, flexible or temporary/contract work, talent management solutions will be increasingly beneficial.​4. Bridge – Help people move on and move up to new roles inside or outside the organisationFinally, assess whether workers can be reallocated to different areas of your business or whether they need help moving on and up to new roles –be that within your organisation or elsewhere. This is particularly important for roles which are becoming redundant – an important consideration after The World Economic Forum reported that humans and machines will split work-related tasks 50:50 by 2025, and organisations should work to identify and nurture talent with transferable skill sets.Done effectively, this approach will help the organisation to optimise the skills they have and find alternative pathways for those whose skills no longer fit the business requirements."Helping people to upskill and reskill for in-demand roles remains the defining challenge of this decade. It was important before the pandemic and even more critical now – to create a better and more equitable workplace where everyone is able to unleash their full human potential." – Jonas Prising, ManpowerGroup Chairman and CEOTo find out more, download the Full MEOS Q3 2021 Report, or to learn how ManpowerGroup can help with your talent shortages, Contact Us Today.​

Keeping Your Workforce Modernised in the Skills Revolution

Keeping Your Workforce Modernised​To stay ahead of the competition and hire the best quality candidates for your roles, job location and remote working are now key considerations to factor into your recruitment strategy. COVID-19 has broken down the geographic barriers for workers across Ireland, meaning that a candidate could potentially work for any organisation across the country, without being restricted by their proximity to an employer's location. We have the insights of who's hiring for what jobs and in which locations. Download the Skills Revolution Report HereWithin the last year, we've also seen Brexit and Covid-19 make a significant impressions on the Ireland labour market, including spikes in demand for talent at certain locations and the positive impact on particular sectors.Hosted by Colin Ralphs, Right Management Ireland Senior Consultant and joined by John Galvin, Managing Director ManpowerGroup & Experis Ireland and Claire McGee, Head of Innovation Policy at IBEC, we held a webinar to discuss the skills revolution in 2021 and the employment outlook for Q3. They discussed which industries are growing their headcounts and where; debunking some of the myths as well as examining the growing sectors and booming cities resulting from this historical change; and learnings they've made from shifting roles, due to the pandemic.​WATCH THE WEBINAR ON-DEMAND HERE

ManpowerGroup Employment Outlook Survey – Q3 2021

​Irish Firms Rally on Hiring as Talent Shortages Tighten​Employer's report hiring Outlook of +15% for Q3, most positive result in EuropeYet over three-quarters of employers are struggling to find the talent their firms needConstruction and Hospitality sectors report strong hiring intentions for third quarter​​DOWNLOAD THE FULL EMPLOYMENT OUTLOOK BROCHURE HERE​​DUBLIN, 8 JUNE 2021Irish hiring plans are roaring back into life in the third quarter of 2021 according to the latest ManpowerGroup Employment Outlook Survey. Employers report a Net Employment Outlook of +15% for Q3, the joint-highest recorded in Europe, with all sectors surveyed reporting positive hiring plans for the next three months. Yet despite growing confidence as the economy reopens, employers are also facing dire talent shortages when looking for new staff, with78% struggling to fill roles due to a lack of available talent.The ManpowerGroup Employment Outlook Survey is based on responses from 504 employers in Ireland. It asks whether employers intend to hire additional workers or reduce the size of their workforce in the coming quarter. It is the most comprehensive, forward-looking employment survey of its kind.​​John Galvin, Managing Director, Experis Ireland, commented: "The headline stats highlight the optimism employers are feeling going into Q3; with the highest Outlook recorded in Ireland since 2007and positive hiring plans reported in every sector. As the vaccination programme continues to gather pace, employers are finally confident they can plan for the future without further restrictions impacting their business plans.""At the same time, organisations in Ireland are facing some of the most challenging hiring conditions in years" says Galvin. "There's a perception that, due to the economic fallout of the pandemic, employers will have access to a greater pool of talent than before. Yet what we're seeing from clients is that many skillsets are increasingly difficult to find, with highly-skilled workers in Ireland content to remain in their current roles rather than look for new opportunities; many with increased loyalty to their employer who saw them through the pandemic."​​Irish Hiring Plans by Industry Sectors, Regions and Organisation SizeNationwide, employers in all eight industry sectors report positive hiring plans for Q3 2021: Construction (+39%), Pharmaceuticals (+30%), Restaurants and Hotels (+21%), Wholesale & Retail Trade (+17%), Manufacturing (+16%), Other Services (Public & Social, Transport, Storage & Communication) (+15%), Finance and Business Services (+6%), Other Production (Mining & Quarrying; Agriculture, Hunting, Forestry & Fishing; and Electricity, Gas & Water) (+6%).​​​From a regional perspective, the results show employers in the Connaught region are the most confident with an Outlook of +29% for Q3. Employers in Leinster report an Outlook of +19%, employers in Ulster report an Outlook of +14%, whereas Dublin and Munster are both at +12%. Elsewhere, larger-sized organisations (250+ employees) are the most confident with an Outlook of +29%. Medium-sized organisations (50-249 employees) report an Outlook of +24% for Q3, small-sized organisations (10-49 employees) report an Outlook of +15% and micro-sized organisations (1-10 employees) report an Outlook of 11%.​​DOWNLOAD THE FULL EMPLOYMENT OUTLOOK BROCHURE HERE

Remote Cybersecurity Management Service

Remote Cybersecurity Service​With the increased need for people to work remotely, we are seeing rising levels of targeted cyber attacks. Hackers are indiscriminately aiming for organisations of all sizes. Those with 5-500 employees are especially at risk. The resulting impact could be crippling for most businesses. Loss of financial assets and data, large penalties, business downtime, and damaged relationships with customers are becoming the norm. As the remote working trend continues and organisations follow governmental guidelines, advising their employees to work from home, the situation is precarious with hackers constantly developing new ways to breach corporate data and IT systems.71% of organisations worldwide are likely to struggle due to the lack of tried and tested Remote-Work and Bring-Your-Own-Device (BYOD) policies. Staff working from home, often using personal devices such as home Wi-Fi and mobile phones, are suddenly exposing their clients, users and companies to new Information and Business Continuity Risks that they might be unaware of. Around 60% of organisations report cyber security incidents following the introduction of Remote-Work and BYOD policies. 3 out of 4 cyber attacks are aimed at individuals working remotely.​​How Do We Solve It? ​​We have a simple and effective solution for helping clients tackle the cyber security threats emerging from large-scale remote work and BYOD. Our Risk Management Services can typically help most organisations mitigate the majority of their new cybersecurity and compliance risks without impacting business performance. ​Which organisations would benefit most?  Whether you are an SME, that relies heavily on centralised business and IT infrastructures, or a large corporate with a complex global footprint, we can help you fully uncover the risks and opportunities from employees working from home. Our mature Remote- Work Cyber Risk Management service could protect you from the most important business-critical threats in the digital landscape. Remote-work risk management services.​DIY Risk Management Service – A self-implementation package offering great flexibility to you. (<50 Employees).5-Day Risk Management Service – A quick and cost-effective solution for growing companies. (<250 Employees)Bespoke Risk Management Service – A full Risk Management Service for medium & large organisations. (>250 Employees).Supply Chain Remote-Work Cyber Audit – A Tier 1 & 2 (critical) supplier audit for remote-work cyber risk. (>250 Employees).​Why Trust Experis?Experis was born from three established ManpowerGroup companies: Elan, Jefferson Wells and Manpower Professional. As a $23Bn, global Fortune 150 business, we are one of the world's largest HRM organisations. This pedigree assures our clients of our heritage, global presence, strength and ability to deliver projects of any size anywhere in the world. Our management consultancy business was founded to challenge the monopoly of traditional professional services and consultancy companies and represents 60 years of combined knowledge and experience of successfully serving clients around the world and delivering complex, global projects.If you are interested in learning how we can protect your organisation from remote-work cyber threats, then  CLICK HERE to contact us now to arrange a call to discuss the options available to you.​WATCH ON-DEMAND THE WEBINAR FROM TUESDAY JUNE 2ND AT 12PM FEATURING CYBERSECURITYOn June 2nd ​at 12pm we discussed the 5 Biggest Cybersecurity Traps related to returning from lockdown. As the Irish government starts to ease restrictions, the focus has turned to the safe return of people to the workplace.  However, with cybersecurity attacks still on the rise organisations are not taking the necessary steps to protect themselves from hackers.To find out more about cyber security and the potential risks to your organisation click here to watch the webinar on-demand. In addition, here is a link to the questions and answers that were discussed during the webinar.

Does your company have an immediate need for Interim staff?

In need of immediate staff?​Experis Ireland (Part of ManpowerGroup) have seen a recent spike in the market for temporary staff and flexible staff that can be sourced, vetted and placed with a company in a time efficient manner. Time is of the essence in such cases as our clients are experiencing sharp and sudden changes in their temporary staffing requirements, which have resulted in ManpowerGroup Ireland engaging with new/existing clients in managed RPO's (Recruitment Process Outsourcing) and Contingency Placements on behalf of clients.​What are the Benefits of a Manpower Temporary Staffing Solution?Reduced risk to hiring given uncertain time framesImmediate access to a flexible workforceSignificant cost reduction & time savings for your internal staffDedicated expertise and resourceStronger pipeline of high-quality candidates​ManpowerGroup Ireland offer a range of services as part of a temporary staffing solution including:Candidate sourcingCandidate screeningCandidate assessmentCandidate interviewsCandidate onboardingCandidate managementCandidate payrollCandidate offboardingIf your business is experiencing temporary staffing shortages in the IT sector talent is key to achieving an organisation's strategic goals. We would be happy to chat with you and discuss the ways Manpower can help you address your temporary staffing needs. Click here to contact us directly.

The Top 5 Employee Wants for 2020

Top 5 Employee Wants 2020​ManpowerGroup (Manpower, Experis and Talent Solutions) has undertaken a multi-national primary research project to understand the needs and wants of employees in 2020. The survey looked at many of the usual motivational aspects of an employee's job. The results will challenge the way businesses to engage with their staff in 2020!Download a full research here  ​​ The first important factor to acknowledge is that what workers want will vary by age, gender and the stage in their career lifecycle. More pay, flexibility and challenging work are non-negotiables to all. However, there are additional levers employers pull to attract and retain in-demand and diverse talent. What Are the Top 5 Employee Wants for 2020? 1. Pay Always Matters – But How It's Delivered Matters MorePay is the Top Attraction and Retention Factor for all workers. Companies must get creative to enhance compensation beyond cash to differentiate and attract talent. Think personalization like autonomous working, flexibility, parental leave, and time-off policies. Add attractive financial incentives and goodwill gestures that reward loyalty, learning, and personal development. These policies will mean companies will be more likely to attract and retain the best talent! 2. People Management Strategy Must Be Both a Science and an ArtThe modern employee wants assignments that test their abilities and projects that demand the best from them. They want insight and advice on fit today and potential tomorrow. This is where the assessment comes in. Assessment can remove bias and over-reliance on Applicant Tracking Systems (ATS) that automatically sift suitable candidates out. Workers want career conversations and coaching to set goals, manage their development and control their career. 81% of assessed employees report higher job satisfaction versus 65% of those who are not assessed!​3. Workers Want Education, Experience, ExposureChallenge is a priority for workers of all ages and means a multitude of things.Stretch Opportunities.Rotational assignments.On-the-job learning and apprenticeships.Stimulating projects.Agile work across various teams.Applying fresh skills in new roles.Thinking harder.Feeling more tested.Clear career pathway from this job to next.People want portfolio work that offers variety, broadens their experience and builds knowledge. A sink-or-swim approach, without support, can result in burnout! Managers need coaching skills to guide people to choreograph career conversations. Surprisingly only 16% of employees say they have ongoing conversations with their managers about their careers. Employees whose managers listen to their work problems are 62% less likely to burnout!​4. Productivity Beats Presenteeism in 2020Workers are now prioritizing balance and choice. Workers now want the social aspect of work with the flexibility to accommodate the demands of modern life. The bottom line, employers need to loosen up! Consider these progressive options for employees:Non-traditional work hours with flexible starts.End times that counter the rush hour and control the commute.Work from Home (WFH) and Work from Wherever (WFW) policies.Promote side gigs to nurture entrepreneurialism.Condensed four-day work weeks or five-hour workdays that peak productivity.Preserve the weekend.Parental leave that balances family and care (this can be worth more than pay).To tap the whole talent pool and retain a good workforce, employers must strike the balance of flexibility and reward productivity over presenteeism. Culture & leaders must promote it!​5. Bragging Rights Matter in the Modern WorkplaceWorkers want to be proud of who they work for and take pride in what they do. Strong brands, solid reputation, a great place to work and an opportunity to make an impact are in the top ten reasons to work for an organization. How life looks on LinkedIn is just as important as how it looks on Instagram! Companies with purpose, a commitment to people, and the planet are in-demand. With 45% of the global population on social media, people have more visibility than ever into the careers of friends. Companies need to meet current employees where they are at and work hard to achieve the Glassdoor recommendations.

Irish Talent Shortages Deepen as Firms Suffer Worst Talent Shortage in a Decade.

Talent Shortage Survey 2020​Now in its 13th year, the Talent Shortage Survey finds that from over 1,000 employers across Ireland, the Skilled Trades sector (electricians, welders & mechanics) is suffering the most acute talent shortage. Sales & Marketing (sales reps/managers, graphic designers) remain the second hardest positions to fill, consistent with 2018; while the Office Support sector (administrative assistants, PAs, receptionists) rises in the talent shortage rankings from eighth in 2018 up to third hardest to fill roles this year.The skills gap increased by more than five times over the past decade; jumping from 5% in 2009 to 27% in the latest survey. Organisations with over 250 employees are experiencing the most notable skills deficits: 75% are unable to fill their open roles. Conversely, organisations with less than ten employees fare much better in the war for talent, with only 18% reporting difficulty in filling roles.​Click here to download the full Talent Shortage 2020 infographic.​The skills gap increased by more than five times over the past decade; jumping from 5% in 2009 to 27% in the latest survey. Organisations with over 250 employees are experiencing the most notable skills deficits: 75% are unable to fill their open roles. Conversely, organisations with less than ten employees fare much better in the war for talent, with only 18% reporting difficulty in filling roles.