Recent Trends In The Digital Tech Market
​
Although we are more than halfway through 2021, the pandemic continues to dominate the news, the economy and how we live and work – and the digital technology employment market is no exception. As their focus was understandably diverted to continuity, they shelved any non-essential projects and plans, which had a big impact on the demand for digital tech. Over a year later, this is continuing to impact the jobs market.
Here are some trends we have seen in recent months:
Businesses are adapting, and digital transformation is coming back online: both planned strategic development and new projects in response to the dramatic operational changes that have been brought about by the pandemic.

To support this, there's been huge growth in demand for digital technology expertise. This has really highlighted the skills gap, which pre-dated Covid. It's now bigger than ever, so businesses are turning to interim / contractor resources to help them deliver their projects, and that means that jobseekers have enjoyed a boost to the available jobs – a huge change from this time last year.

Clients are increasingly looking to open source technologies, due to the flexibility and variety of technology that is available to them: Kotlin, Python and PHP (and its surrounding frameworks) are in particular demand. Meanwhile, React is continuing as the leading JavaScript framework – and we are hearing more about low-code / no-code too, so watch this space.
​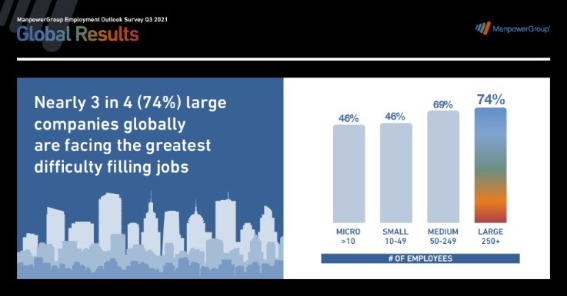 ​
The biggest shift? More choice for both candidates and employers
Along with the increase in developer jobs available generally, candidates can now also consider roles that were previously out of reach due to geographic limits: despite lockdown restrictions lifting, many developers will continue to work from home day-to-day, coming in only for key project meetings and workshops, which opens up jobs to a much wider pool of candidates.
The flip side of this is that employers are now able to draw upon a much wider pool of potential candidates, so they can demand and really drill down to find the exact set of skills for their needs, including more UX / end-user experience and soft skills – and this is most notable in the contractor market.
As leading specialist recruiters in digital, Experis is uniquely placed to help our candidates to understand where the market is going and help them prepare themselves for the future. In our related blog, we looked at recent trends that we've seen in digital technology employment – here are our predictions for the coming months, based on what we've seen and heard from our clients and candidates:
Projects are coming back online after being put on ice due to Covid, so there are a lot of roles to be filled, and candidates have more choice. To get the people they need, businesses will need to put candidates through the recruitment process much more quickly, or face losing valuable talent. For instance, technical tests will increasingly become a thing of the past, while the candidate's interaction with the business will grow in importance.

Specialisation is becoming increasingly important in digital. While there will continue to be more scope for a broader range of skills in the perm market, contractors need to add specific and great value for projects with particular technologies, so generalists are becoming less marketable.

React has been continuing as the dominant JavaScript framework, so it's a good area for developers to explore, as well as open source technologies

Coinbase has gone public, showing that blockchain technology is here to stay. We anticipate these skills becoming increasingly desirable – already we've seen more candidates doing personal projects to prepare themselves.

Low-code / no-code makes developers' lives easier, so we believe that companies will increasingly adopt this more efficient approach to development.
​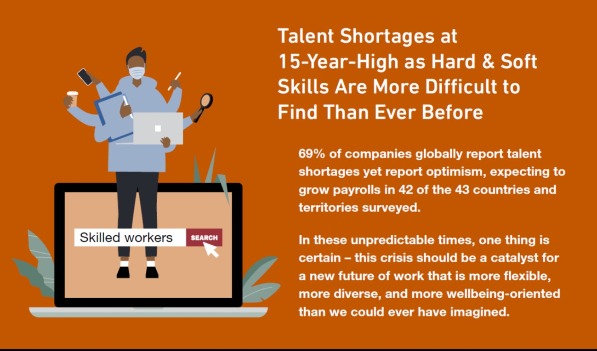 ​
How to stand out in the market as a candidate
The job market is very different now compared with the pre-Covid landscape: homeworking will last long after lockdown (if not forever), judging from the number of our clients who are moving to a more 'hot desk' approach to their office layout. As a result, digital candidates can now go for jobs much further afield, which opens up great new opportunities.
However, since employers can now also benefit from a much wider pool of potential candidates, they are demanding more from successful candidates and can drill down to find the exact set of skills for their needs. Because you're now competing with many more jobseekers, it's now critical for employers and recruiters alike to find you among the sea of applicants.
​
Specialist experience and expertise is king for candidates!
We can't overestimate the importance of specialisation: be it .NET, front-end vs back-end vs full-stack… it's important to know your niche and demonstrate it:
Your LinkedIn profile, CV and job applications / need to be very targeted from the start: use specific keywords that are in line with what recruiters and employers are likely to search for.

To ensure your key skills stand out, don't bloat your LinkedIn profile with a lot of 'generalist' skills, experience and attributes – and avoid broad statements like 'Experienced Developer' in your title and professional summary as you will likely be passed over. Lengthy, non-specific summaries and profiles make it harder for you to emerge prominently when employers are searching and sifting for specific technologies and experience.

Employers are now looking for evidence of more of the CX/UX soft skills and experience as well, so make sure to highlight these if you can.

Finally, in this evolving and challenging market, don't go it alone. The best thing you can do to get the edge on the competition is to partner with a recruiter who will work to get you the best result. Take time to find the right consultant for your career development, make an effort to communicate your value to them. If they are confident in putting you in front of clients and enjoy working with you, they will go the extra mile for your success.