Remote Cybersecurity Service
​
With the increased need for people to work remotely, we are seeing rising levels of targeted cyber attacks. Hackers are indiscriminately aiming for organisations of all sizes. Those with 5-500 employees are especially at risk. The resulting impact could be crippling for most businesses. Loss of financial assets and data, large penalties, business downtime, and damaged relationships with customers are becoming the norm. As the remote working trend continues and organisations follow governmental guidelines, advising their employees to work from home, the situation is precarious with hackers constantly developing new ways to breach corporate data and IT systems.
71% of organisations worldwide are likely to struggle due to the lack of tried and tested Remote-Work and Bring-Your-Own-Device (BYOD) policies. Staff working from home, often using personal devices such as home Wi-Fi and mobile phones, are suddenly exposing their clients, users and companies to new Information and Business Continuity Risks that they might be unaware of. Around 60% of organisations report cyber security incidents following the introduction of Remote-Work and BYOD policies. 3 out of 4 cyber attacks are aimed at individuals working remotely.
​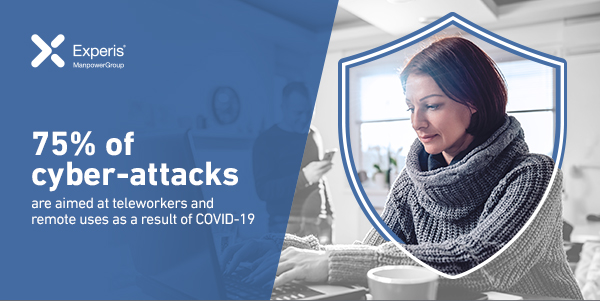 ​
How Do We Solve It?

​

​We have a simple and effective solution for helping clients tackle the cyber security threats emerging from large-scale remote work and BYOD. Our Risk Management Services can typically help most organisations mitigate the majority of their new cybersecurity and compliance risks without impacting business performance.

​
Which organisations would benefit most?
Whether you are an SME, that relies heavily on centralised business and IT infrastructures, or a large corporate with a complex global footprint, we can help you fully uncover the risks and opportunities from employees working from home. Our mature Remote- Work Cyber Risk Management service could protect you from the most important business-critical threats in the digital landscape. Remote-work risk management services.
​
DIY Risk Management Service – A self-implementation package offering great flexibility to you. (<50 Employees).
5-Day Risk Management Service – A quick and cost-effective solution for growing companies. (<250 Employees)
Bespoke Risk Management Service – A full Risk Management Service for medium & large organisations. (>250 Employees).
Supply Chain Remote-Work Cyber Audit – A Tier 1 & 2 (critical) supplier audit for remote-work cyber risk. (>250 Employees).
​
Why Trust Experis?



Experis was born from three established ManpowerGroup companies: Elan, Jefferson Wells and Manpower Professional. As a $23Bn, global Fortune 150 business, we are one of the world's largest HRM organisations. This pedigree assures our clients of our heritage, global presence, strength and ability to deliver projects of any size anywhere in the world. Our management consultancy business was founded to challenge the monopoly of traditional professional services and consultancy companies and represents 60 years of combined knowledge and experience of successfully serving clients around the world and delivering complex, global projects.
If you are interested in learning how we can protect your organisation from remote-work cyber threats, then CLICK HERE to contact us now to arrange a call to discuss the options available to you.
​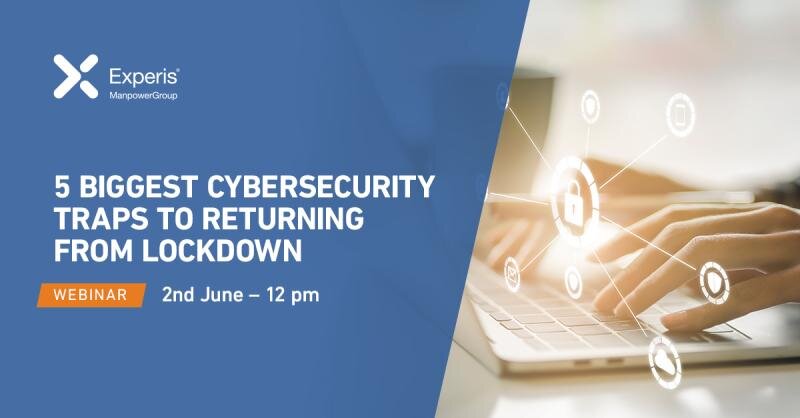 WATCH ON-DEMAND THE WEBINAR FROM TUESDAY JUNE 2ND AT 12PM FEATURING CYBERSECURITY
On June 2nd ​at 12pm we discussed the 5 Biggest Cybersecurity Traps related to returning from lockdown. As the Irish government starts to ease restrictions, the focus has turned to the safe return of people to the workplace. However, with cybersecurity attacks still on the rise organisations are not taking the necessary steps to protect themselves from hackers.
To find out more about cyber security and the potential risks to your organisation click here to watch the webinar on-demand. In addition, here is a link to the questions and answers that were discussed during the webinar.