AI will have a positive impact on recruitment, upskilling and employee engagement, according to more than half of Irish businesses.

This is encouraging for the IT sector which maintains a strong appetite to hire, despite high-profile mass layoffs in communications and tech.

Experis is encouraging employers to upskill and reskill the existing workforce to meet changes due to transformation.
​More than half (53%) of Irish employers expect Artificial Intelligence (AI) technologies will have a positive impact on their staff headcount over the next two years, according to a survey by Experis, a leader in IT recruitment and part of the global recruitment firm ManpowerGroup.
The survey of 400+ Irish employers also finds that Cybersecurity roles is the number 1 staffing priority for IT over the next 12 months closely followed by Customer Experience and Tech Supports roles.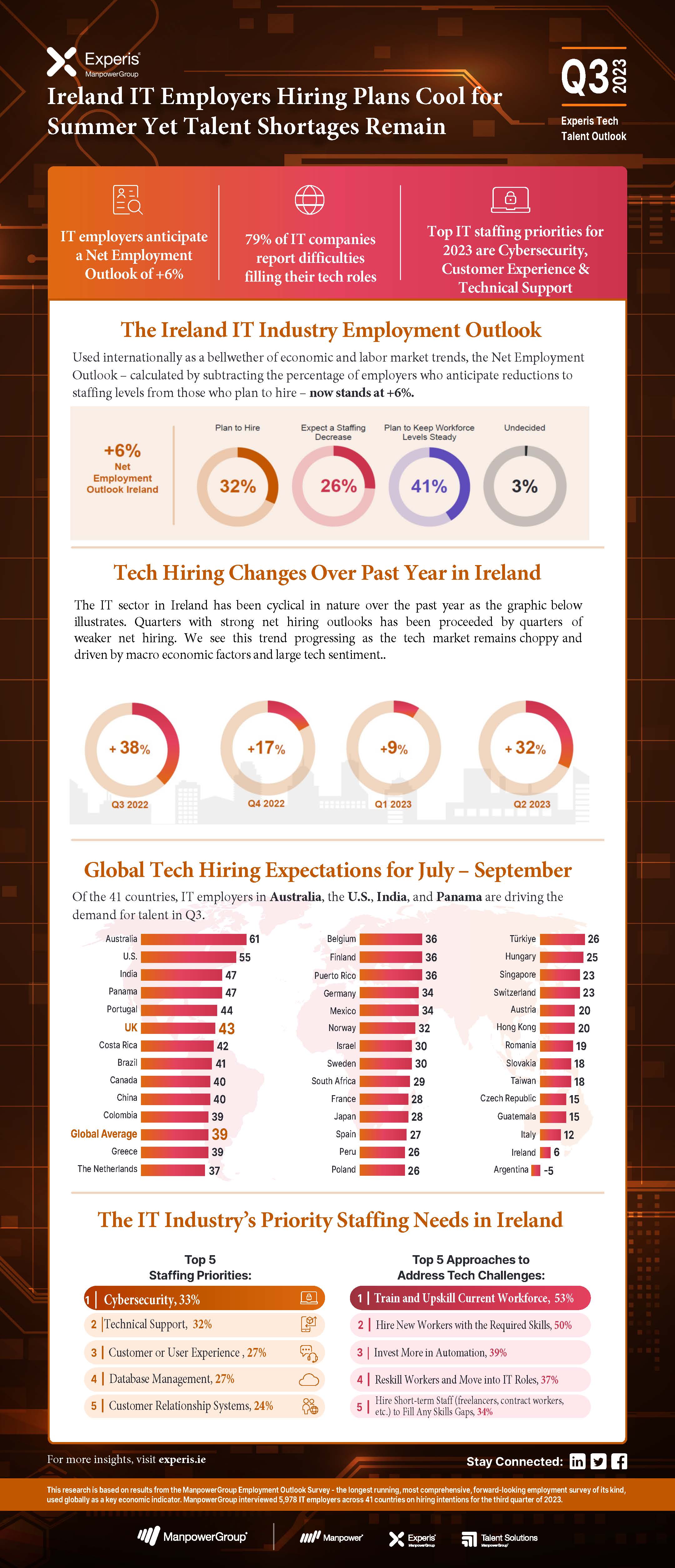 ​